Oops! That content is no longer available. We made some updates and cleaned up a few things here on the blog.
But don't leave just yet! We've got some great FREE downloads and loads of great content you'll love!
FREEBIES
Click on any of these images to go check out the awesome FREE downloads you can grab right away!
If you're not into free stuff, no worries! Scroll past these pictures to see some awesome blog posts too. 🙂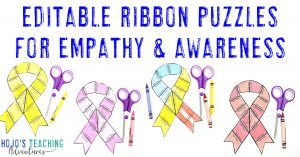 Popular Blog Posts
Teacher Documentation Tips & a FREE Download
Teacher Loan Forgiveness (How I personally had $7,400 in debt forgiven!)
Picture Writing Prompts (FREE options and ready to go downloads)
Or simply start on our homepage to see the latest article we've shared!
Are you sure the page you're looking for should be here? Try the search feature on the right-hand side.
Still not working? E-mail HoJo and ask if she can help you out. She can be reached at info at heatherfergen dot come
Thanks for your understanding!