As teachers and homeschool parents, we all know the importance of getting kids to write every day. Yet we also realize this can be a challenge for many students! But with picture writing prompts that challenge can actually be fun and engaging!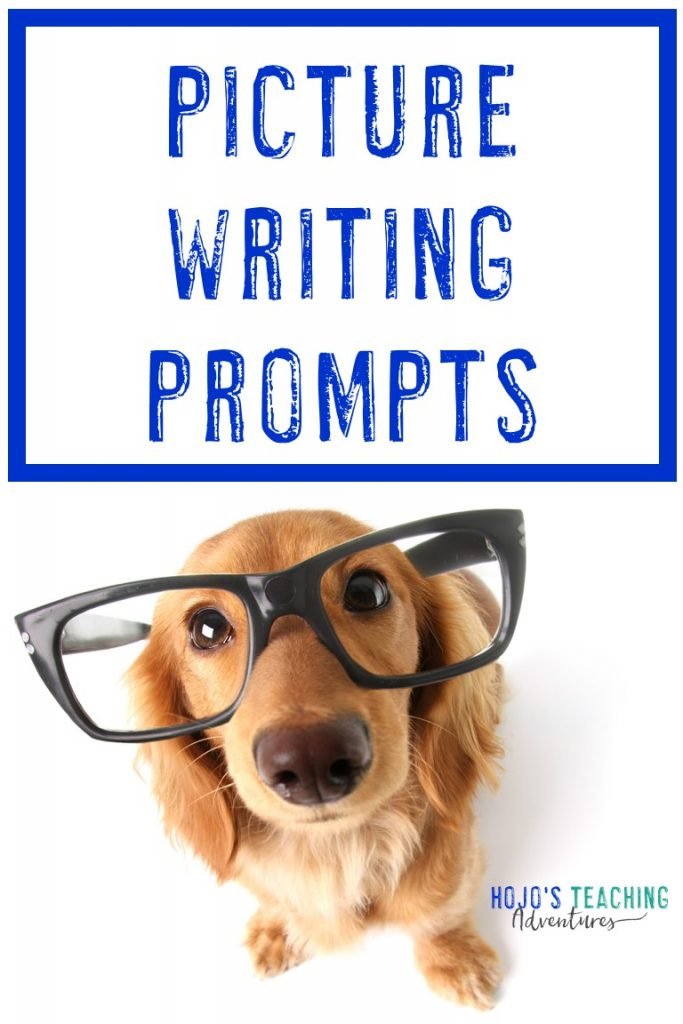 This post contains affiliate links. This means I make a small commission – at no extra cost to you when you click through and make a purchase. You can learn more here. 
Let's waste no time and show you all the great picture writing options you can find:
How to Use These Writing Prompts
We all know writing serious content every day can be extremely challenging. Help your students enjoy writing and break up those longer projects with these picture writing prompts. They can be used in the following ways:
during your writing centers or stations
on days where they simply isn't enough time to fit a normal writing lesson in
when your students have lost focus but you want to get at least a little writing in
those times where you or the students need a break from a larger writing projects
when everyone could use a good laugh during those extra 5-10 minutes of class
as a community building activity – because one you start sharing your captions and stories, you're sure to connect better with those around you!
What the Experts Say
Being able to express yourself through writing is a "skill and gift. By cultivating this capability in your child, you are giving him the priceless power to share his thoughts and ideas with the world in a meaningful way." This was stated by Pam Allyn in her book Your Child's Writing Life: How to Inspire Confidence, Creativity and Skill at Every Age. 
As teachers, we all know the importance of writing and we all want our students to be proficient writers who are able to get their thoughts across well. We are in the classroom working with these students every day – we are the experts! So it should come as no surprise that we know the importance of making writing fun as well!
Students who have fun tend to learn and retain information better. Of course there are going to be times where they have to finish a research project or another writing assignment they don't love, but it's important for us to keep some of the writing assignments fun, short, and simple too.
Emoji Writing Prompts
Kids love emojis, so we should use that to our advantage!
Click here to grab your emoji writing prompts. These work great for all the reasons above, plus reluctant writers. You get FOUR options of all 24 emojis shown on the image. Two are narrative writing options, there's a third description option, and then you also get an editable PowerPoint file so you can create your own.