If you're on the lookout for FREE activities for kids, you've come to the right place. This blog started in 2011 as a place for elementary teachers to find great materials and ideas to use in their classrooms. And while it's still that, there are many middle school teachers, homeschool parents, and others also frequenting the site.
With all that said, I decided it was time to start housing all the great free activities for kids in one place. This is it! Scroll down and check out any of the freebies that catch your eye.
Differentiated Addition Magic Square Puzzles
This addition freebie has 17 different options in one convenient download. You can practice addition facts for 0-5, 0-10, 0-20, plus two digit and three digit addition. This means it works for grades preK-5th. Click here or on the image below to grab your freebie.
Editable Star Puzzle
You can add your own content to create activities on any topic that fits in the text boxes. Click here or the image to grab your download now. 
Picture Writing Prompts
Upper elementary and middle school kids love these free picture writing prompts. You can grab 15 of them for free by clicking here or on the image below. Or get even more great ideas – with how to grab MORE pictures for free – at this blog post.
Editable Ribbon Puzzle
This puzzle works at any time of year, but it can be especially helpful to celebrate various types of awareness, such as autism or cancer. Or use it for Red Ribbon Week or to celebrate the military that is overseas. The opportunities for this download are limited only by your imagination. Click here or on the image to go get your free download now.
Basic Math Facts Circle Puzzles
Work on basic math facts with this great download. The best part? You also get a NO PREP option to make this a last minute activity. Save it for early or fast finishers, use it as part of a sub tub, or put it into a math center. Kids will be challenged, engaged, and using their critical thinking skills. Click here or on the image to get your download.
Fish Math Fact Practice
These four free fish puzzles are a great way to practice the basic math facts of adding, subtracting, multiplying, and dividing. Click here or on the image to grab all four puzzles now!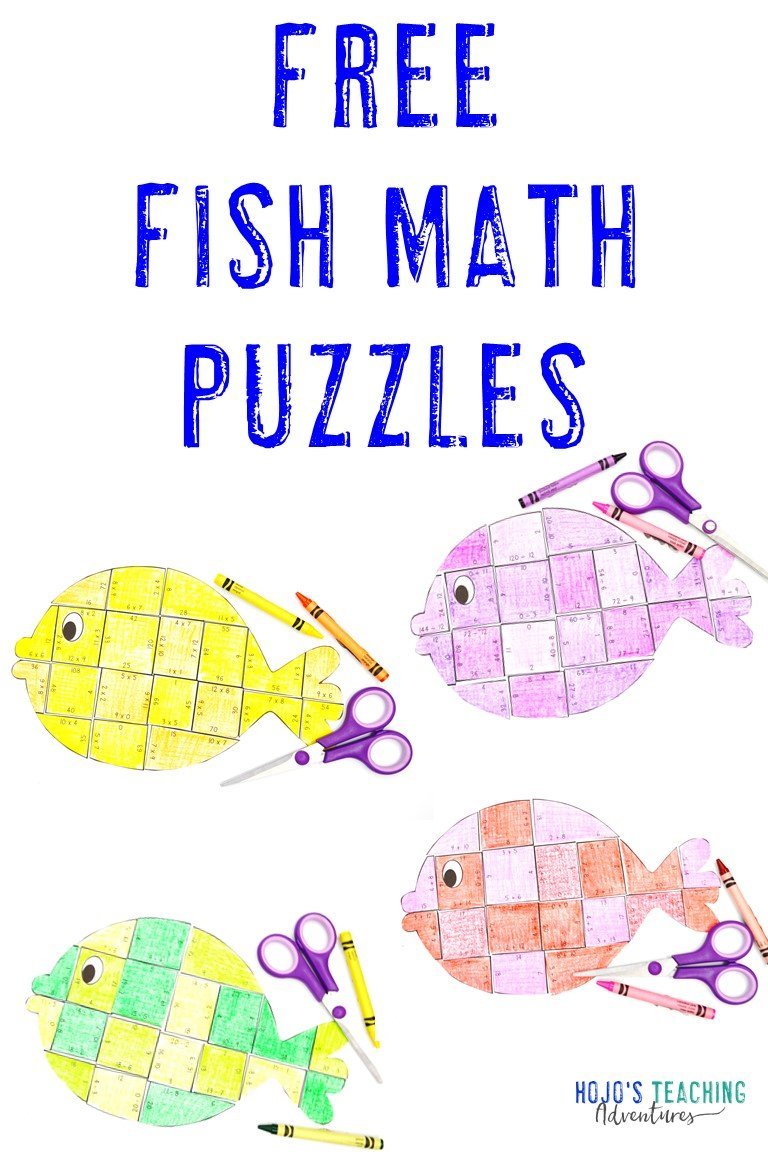 Star Math Practice
Not a fan of the circle or the fish above? Then try out these stars! Click the image or on this link to grab your copies now!
Cross Math Fact Puzzles
Ok – one more, because – let's be real – can kids ever really get enough practice with basic math facts? Click here or on the image to go grab your free crosses.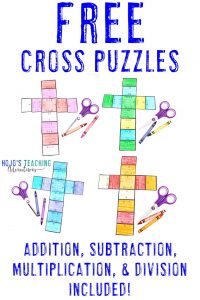 FREE Editable Toilet Paper Roll Puzzle
Whether you are stuck inside due to COVID19 or simply have some kids that would find this puzzle hilarious, you can't go wrong with a toilet paper roll. Click here on the image below to grab your FREE copy!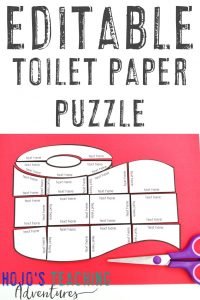 Digital Math Fact Tracking Sheet
With all the ways your kids will be practicing math facts, it's time to keep track of who has covered each skill. Click here or on the picture to grab your math fact tracking sheet – available in Google Drive.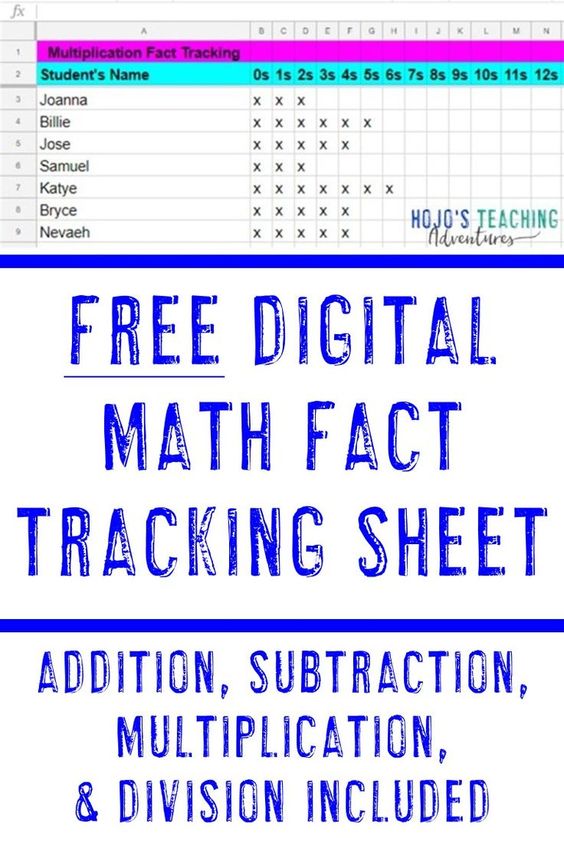 Parent & Family Communication Log
Communication with students' families is such a huge part of what teachers do. And documenting this can be helpful in many ways. You can grab an editable (in PowerPoint) communication log by clicking here or on the image below.
EDITABLE Unicorn Puzzle
This unicorn puzzle is totally editable so you can add your own text. Turn it into a math puzzle, use it for literacy centers, or add Spanish or any other foreign language words and ask students to match it to the English pair. Honestly, the opportunities are limited only by your imagination or how much text fits into the text boxes.
To get this freebie, click here or on the image below. You need to be a member of my Facebook group to grab it, but then the free PowerPoint download will be at your fingertips as soon as your request to join is approved.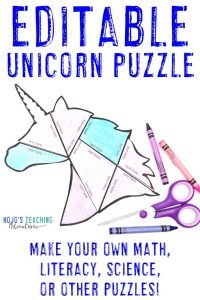 Gross Stuff
Let's face it…kids can be gross! While I know they're not for everyone, I have had SO MANY people rave about these free poop and booger puzzles. Both are editable. Click on either image below to grab the one that will work best for your kids.
Stress Relief Printable
While there's not a career out there that is entirely stress free, we know stress can hit teachers especially hard. Use this printable to bring a smile – and probably an eye roll or giggle – to someone's day. Click here or on the picture to get yours now.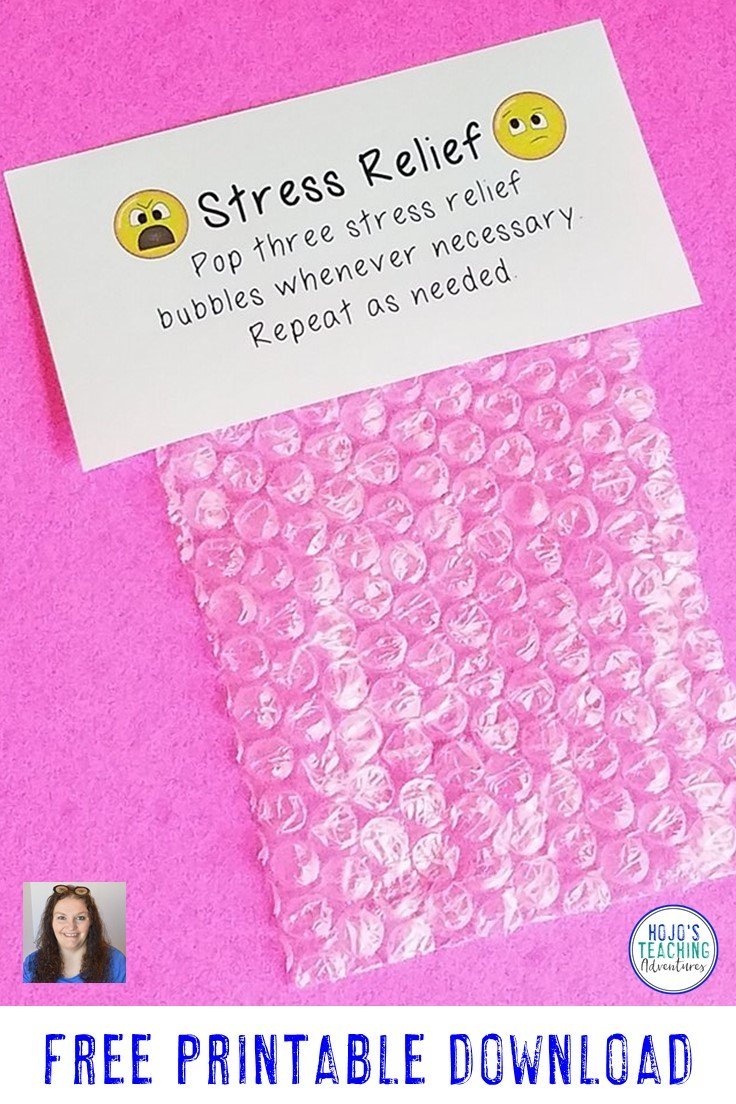 Even More FREEBIES!
Most of these below are older freebies that have been on the blog for awhile. It's a 2020 goal to get them cleaned up, but I did want to list them all out for you now in case you'd like to take a look at them today. And I also have many great seasonal freebies you can see more of here.
PHEW! As I add more freebies or make any updates this page full of free activities for kids will be updated. Please pin the image below to ensure you can easily come back to find all the great freebies another time!