Since 1970 Earth Day has been a day to celebrate our Earth. Kids love to learn about the environment and how to take better care of it through recycling and conservation. Earth Day is a wonderful time to inspire a love of science and nature in young children. April is a great time to incorporate Earth Day themes into your lesson plans. But conservation and recycling can also fit into a science unit at ANY time of year!
If you are looking for some great Earth Day Activities and book ideas, you have come to the right place. In this blog post, I showcase some wonderful books about Earth Day and some fun science-based activities kids will love. There are even some fun math puzzles with a recycling theme so kids can get some cross-curriculum activities and be creative!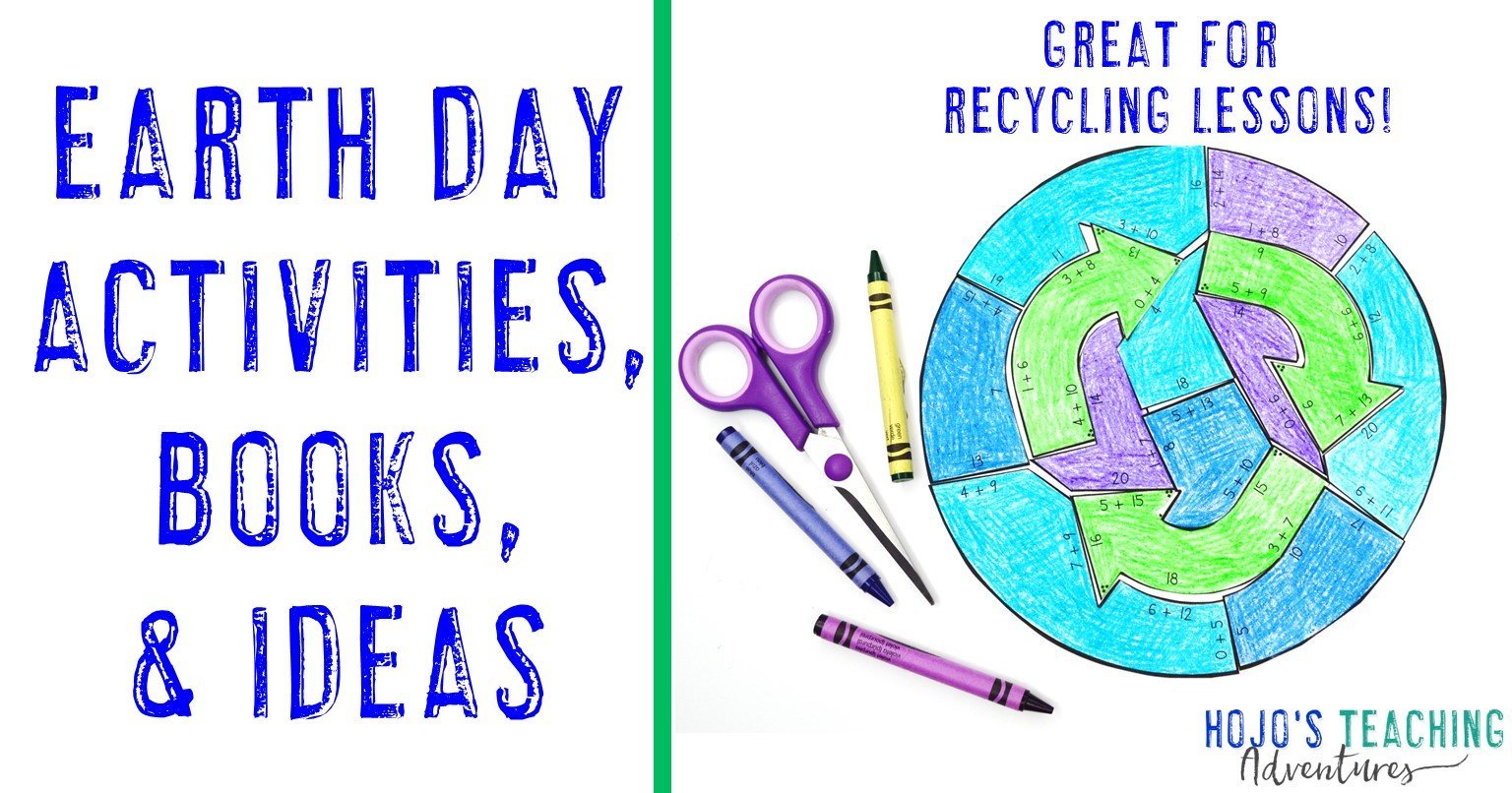 This post contains affiliate links. This means I make a small commission at NO EXTRA CHARGE to you when you purchase through my links. Thank you for supporting my family and me! You can read my entire disclosure statement here.
I'd like to start you off with some great math resources. These wonderful recycle themed math puzzles are perfect for Earth Day. And your students will really enjoy solving them and putting them together. After all, we teachers know that the best way to instill math concepts in those young minds is by making sure they practice. And the more fun we can make it to practice, the better. These adorable puzzles are a lot of fun and cover all the basic Math skills. That way, you can make sure all your students are challenged and working on the Math skills they need to practice the most!
Various Earth Day or recycling themed math activities are available below. Click on the one/s that are most appropriate for your students.
You can even create your own Earth Day activities with this recycling puzzle if you'd like. This puzzle is perfect for any skill you'd like your students to practice – math problems, sight words, literacy concepts, and much more!
Click this link or the image below to find an editable Recycling-themed puzzle in my TpT store.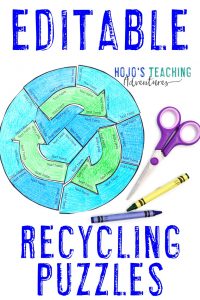 What Teachers Are Saying About Earth Day Themed Activities
People who have bought my Earth Day Recycle-themed activities have said:
Also Great for Decor!
When Spring and Summer come around and kids see grass, flowers, and trees begin to bloom, it is the perfect time for Earth Day. Decorating your elementary classroom for Earth Day is special. And these great recycling themed puzzles can be an important part of that. (Especially alongside other puzzles honoring nature, like flowers, bees, and raindrops!)
Can you imagine how cute your classroom would look filled with decorations that celebrate the earth? These puzzles make GREAT bulletin boards, doorway decorations, or even hallways displays. And the best part is that this decor involves lots of academic work. That means that no one can complain that your students were spending their time frivolously.
Earth Day Science Activities
We all know how much kids love hands-on activities and Earth Day is a great opportunity to have some fun while learning. Here are a few ideas for Science-based activities that are perfect for kids in your elementary classroom, and for kids who are homeschooled, as well.
Earth Day Books
And here are some great suggestions for books your students will love. I've included both picture books and chapter books on this list so all your students can have a chance to practice their reading skills while learning all about Earth Day!
Picture Books
Chapter Books
The Earth is super important. After all, it is our home! With these fun Earth Day activities, books, and puzzles, your elementary students will have lots of chances to learn all about the Earth and how to take good care of it throughout their lives!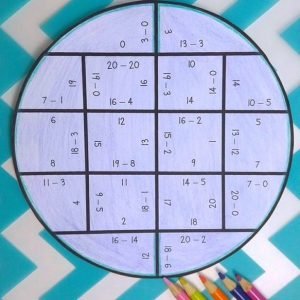 Still not sure about my Earth Day activities? No worries!
Click here or on the image to grab your FREE circle puzzles. Then you'll see if these puzzles are a good fit for your students. Addition, subtraction, multiplication, and division options are included in this freebie.