As soon as the weather starts to warm up, kids stop wanting to wear shoes. Have you ever noticed that? Out come the bare feet – or the sandals and flip-flops whenever shoes are required. And who can blame them? There is something so wonderful about letting your toes wiggle free. Kids know it. And so do adults who are kids at heart. And if you can find some ways to bring flip flop activities into your elementary or homeschool classroom, everyone wins!
I want to share some fun things for you in this blog post. As the weather warms and summer vacation draws closer, it can be tough to keep kids focused on the work at hand. So I've put together some great ideas for making that "flip-flop enthusiasm" work in your favor. I've got some wonderful books about flip flops, hot weather, and summer vacation that your students will love. And just wait until you see the adorable flip-flop-shaped puzzles I've created for you. I even have some fun ideas for decorating your classroom to celebrate those warmer Summer months that will be here before we know it!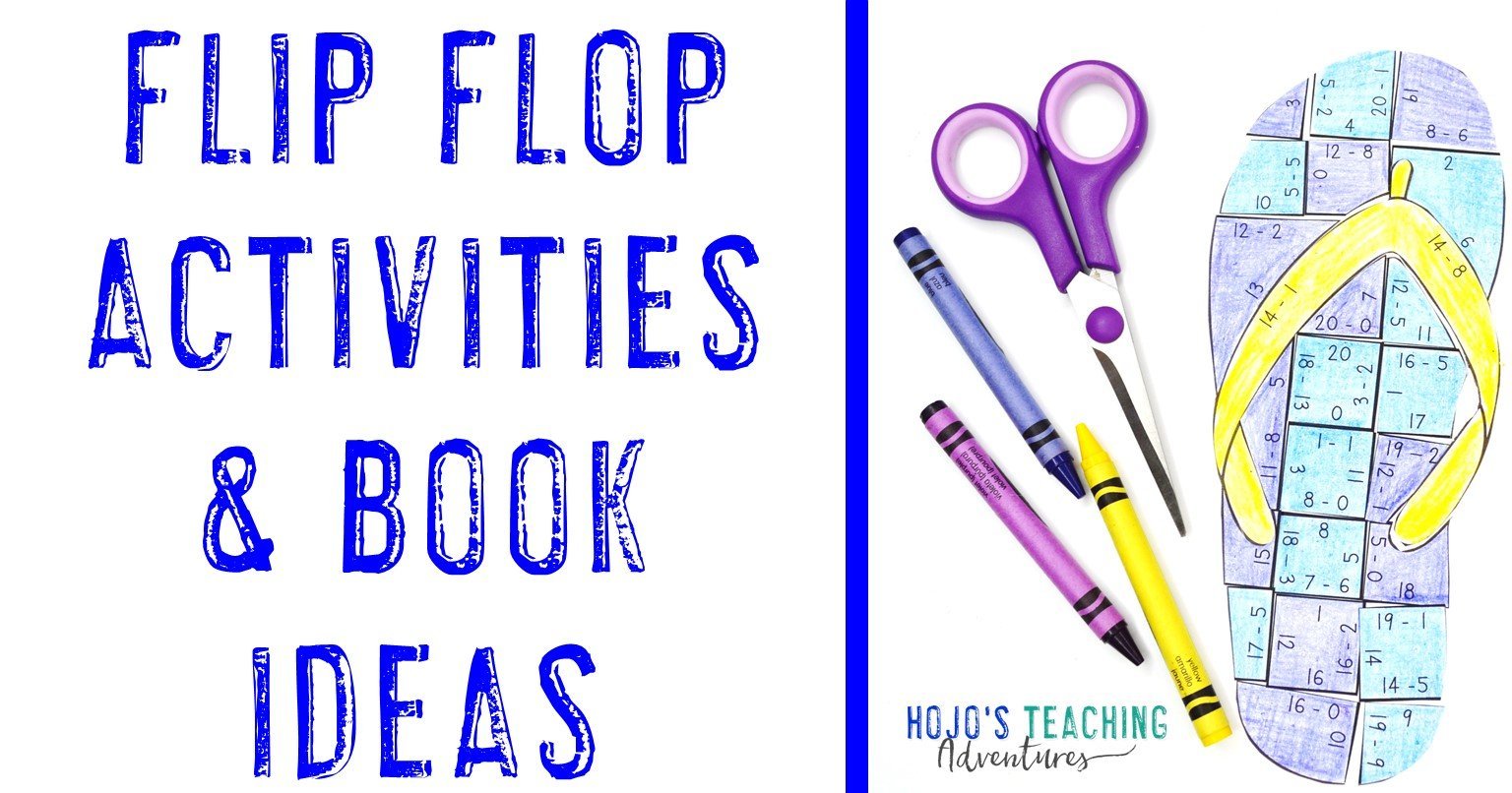 This post contains affiliate links. This means I make a small commission at NO EXTRA CHARGE to you when you purchase through my links. Thank you for supporting my family and me! You can read my entire disclosure statement here.
Flip Flop Math Fun and Book Ideas
Let's start off with some math fun. Just wait until you see these super-cute flip flop math puzzles. They are a fun and friendly way to get your students to practice their basic math skills when their minds are starting to wander toward summertime adventures. Kids get so excited about putting their puzzles together, they don't even mind the math. And after all, we teachers know that practice is the key to getting those basic math concepts instilled into young minds. Best of all, with puzzles available for all the basic math concepts, you can challenge your more advanced students without leaving anyone else behind!
Various Flip Flops math activities are available below. Click on the one/s that are most appropriate for your students.
Make Your Own Flip Flop Activities Puzzles
You can even create your own Flip-Flop-shaped Puzzle if you'd like. This puzzle is perfect for any skill you'd like your students to practice – math problems, sight words, literacy concepts, and much more!
Click this link to find an editable Flip-Flops puzzle in my TpT store.
What Teachers Are Saying About Flip Flop Activities For Kids
People who have bought my Flip-Flop activities have said:
As days grow warmer, it's fun to bring all that joy into the classroom by decorating. These adorable flip flop activities can be a wonderful part of that decor! These are a great addition to summer vacation themed bulletin boards, doorway decorations, or even hallway displays. But they can also be used for summer school or any back to school festivities. Your students will love seeing their colorful puzzles adorning the classroom walls. And no administrator can complain because there is so much academic work involved!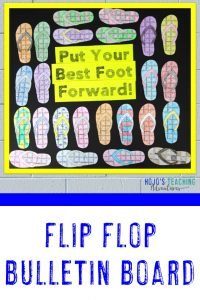 Flip Flops and Summertime Books
The best way to get students reading is to make sure there are books that interest them. Here are some wonderful suggestions for books about flip flops and summertime that your students will love. I've included both picture books and chapter books on this list so all your students can have a chance to practice their reading skills while they dream about the warm days that are coming!
Picture Books
Chapter Books
When days get warmer, the flip flops and sandals come out. With these fun flip flop activities for kids, your students will have the chance to celebrate their coming Summer Vacation while practicing their reading and math skills and their creativity, too!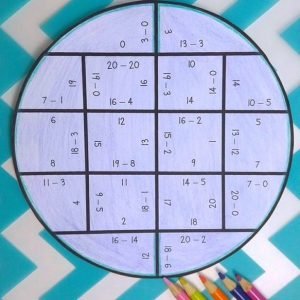 Still not sure about my flip flop activities? No worries!
Click here or on the image to grab your FREE circle puzzles. Then you'll see if these puzzles are a good fit for your students. Addition, subtraction, multiplication, and division options are included in this freebie.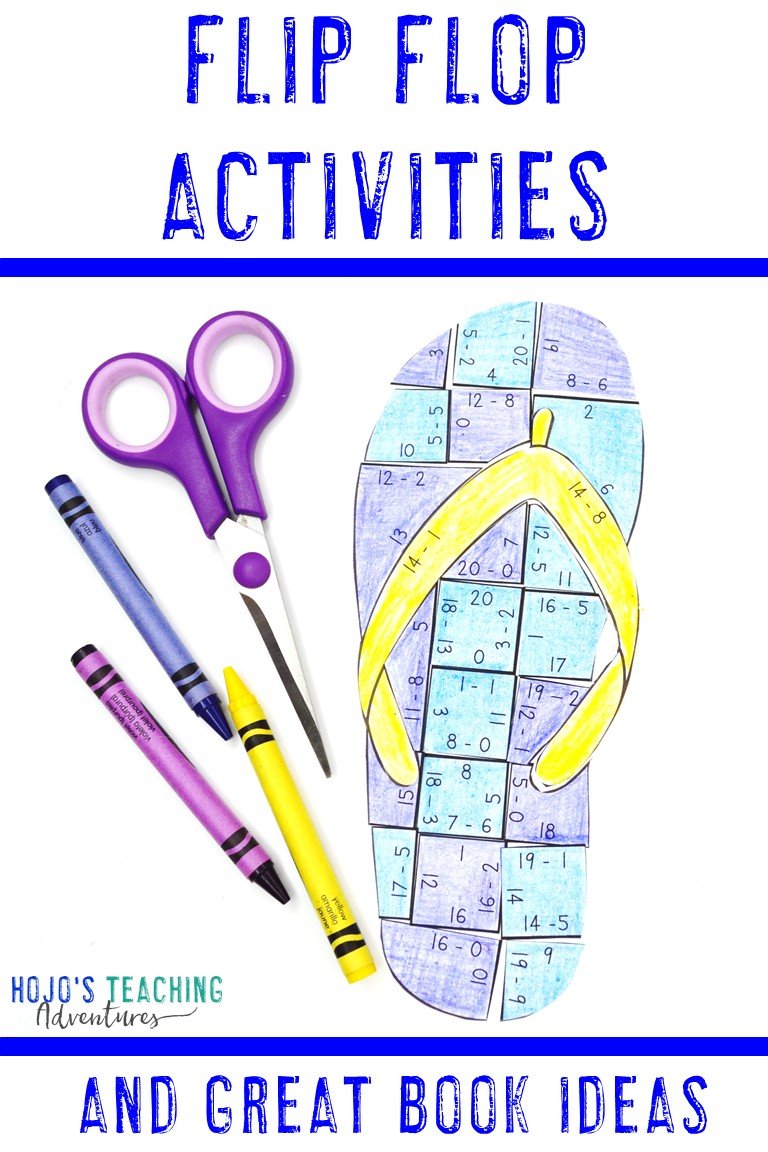 Click here to grab your own copy of my Flip Flop EDITABLE Puzzles!
(Two puzzle options included!)