Did you know Secretary's Day is coming up soon? You may refer to it as Administrative Assistant Day. Regardless, it's a great day to show the school secretary exactly how much he or she means to you! That's why I wanted to share this FREE Secretary's Day gift idea.
Now – let me be the first to tell you that I think the school secretary should be treated well year round! Spoil them and show them appreciation every chance you get! This person is the glue that often keeps the school running well. After all, they deliver notes, keep calendars up-to-date, answer the phones that ring all.day.long, and do so many other duties that most teachers don't even realize. (Becoming a principal opened my eyes sooo much to what our school secretaries do each day! They are miracle workers!!)
Last year I whipped together this nice little Secretary's Day gift for our two ladies.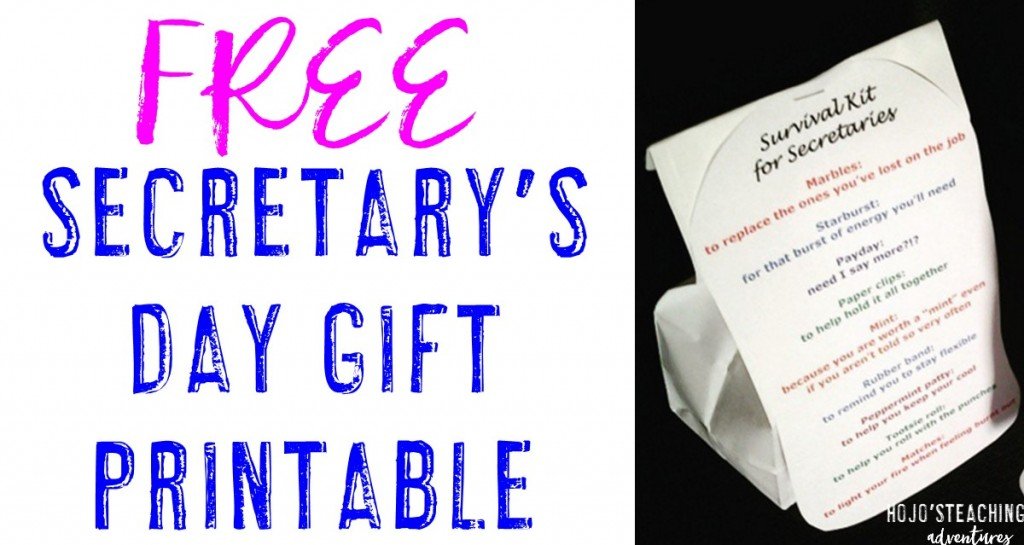 We also threw in a nice card with a handwritten note and a gift certificate to a place in town each person likes to frequent. It was a pretty painless gesture to show our two secretaries just how much they mean to us as school administrators.
You will need to gather a few candy bar supplies, but I didn't find that to be too challenging. In case you have problems finding the candy bars I used in the saying, I left the download editable so you can update it to fit your needs.
You can access the editable PowerPoint file by clicking here. Change it to fit your needs, add something special to make your secretary or assistant feel even more appreciated, and you'll be all set!
If you like this Secretary's Day gift idea, you may also be interested in the gift ideas and recognition below. Click on any of the pictures to learn more: