These FREE upper elementary math puzzles are great for teachers or parents wanting to work on math skills in a fun, engaging way. Scroll down and you'll see options for the following –
Adding and Subtracting within 1000
2 Digit by 1 Digit Multiplication
2 Digit by 2 Digit Multiplication
2 Digit / 1 Digit Division
3 Digit / 1 Digit Division
4 Digit / 1 Digit Division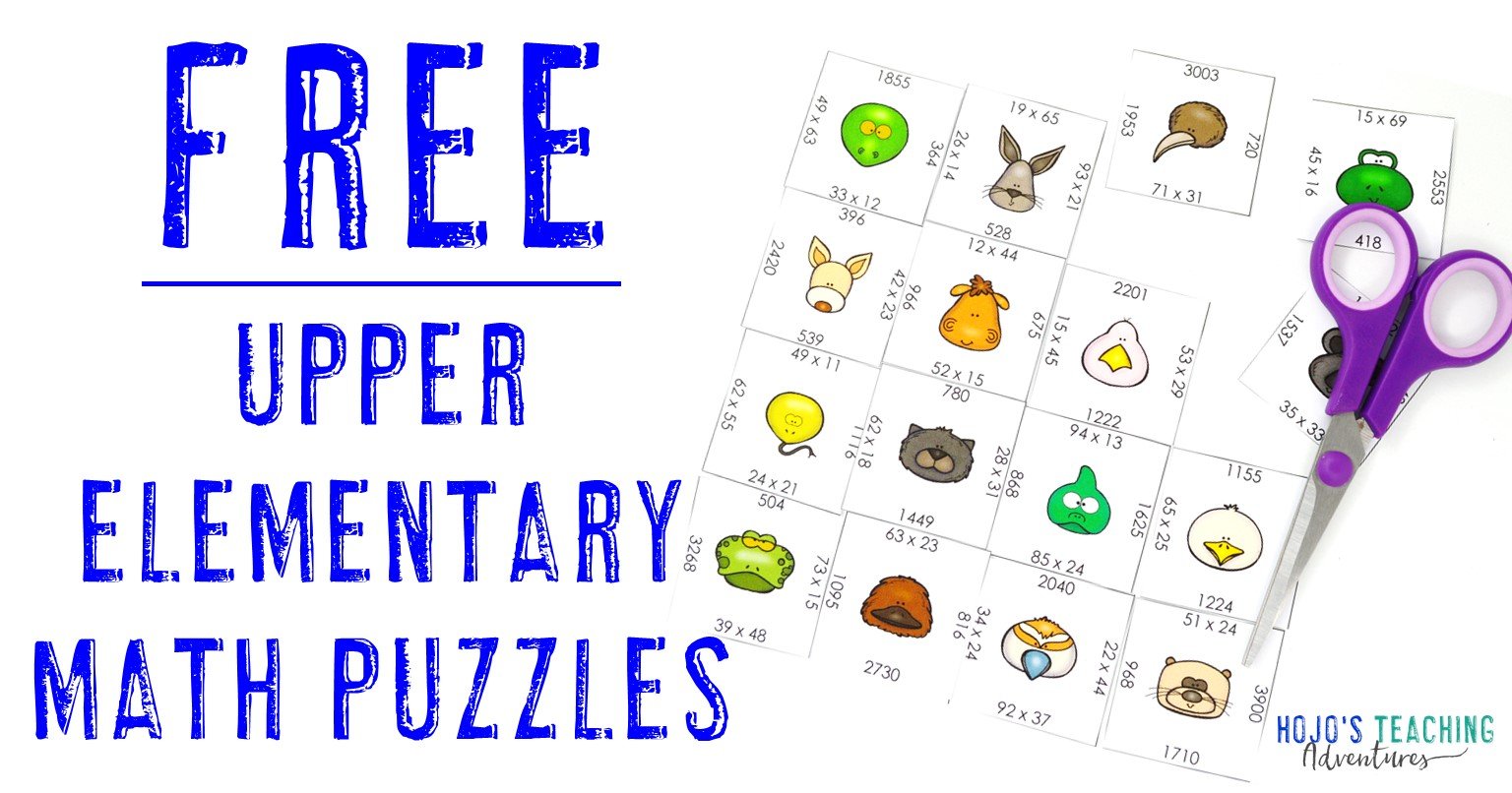 These upper elementary math puzzles are a great way to work on necessary math skills in a variety of ways. Use them for
math centers, stations, or rotations
early or fast finishers
a family math night
review or test prep
enrichment
worksheet alternatives
critical thinking
GATE (gifted or talented education
and more!
Second, third, fourth, and fifth graders can all benefit from these puzzles – depending on their ability level. But even better–you get four differentiated options with each puzzle. So this way you can challenge the students in the way that makes the most sense for them. #TeacherWin
Remember – this entire download has six puzzles, each with four options. That means there are 24 differentiated puzzle options for 2nd, 3rd, 4th, or 5th grade kids.
Want puzzles for younger kids? Check out my FREE Addition Magic Square Puzzles for grades preK-5 here. Or you can see all the great Magic Square Puzzles I offer here.
Click on any image below to grab your FREE upper elementary puzzles today!