Last year my kindergarteners were studying needs of animals in the science lab.  I had been on a lovely trail walk with my family.  We were lucky enough to see beavers swimming into their lodge!  I thought, "Wouldn't it be great if some of my students could have this same experience with their families?"  
I decided that I would create a "Beaver Challenge."  I handed out this optional challenge to my four sections of kindergarten.  Included in the challenge were directions to get to the trailhead from our school.  Parents were to take a picture of their child with evidence that a beaver had been there and send it to me.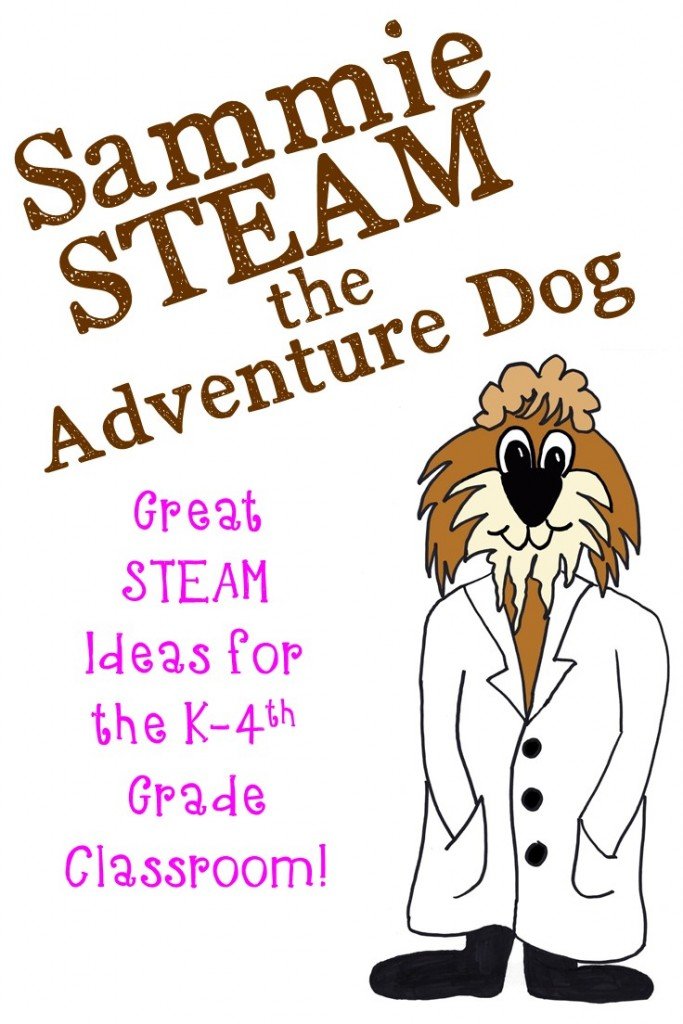 I had an overwhelming response of pictures with students near gnawed trees and near a beaver lodge!  Several children even saw a goose nesting on top of a lodge!  As I posted the pictures in our school, children at other grade levels asked for the challenge and parents requested more challenges like this one.
The requests from the parents for more challenges got my mind spinning!  As usual, I got to talking to my husband about creating challenges during breakfast!  He is a science/STEM teacher as well, and "science teacher talk" over breakfast is what we do!  
I had done Flat Stanley projects with my kids in the past and said, "Wouldn't it be great to have a figure like Flat Stanley, that is science oriented, that students could take with them as they did challenges and have its picture taken like Flat Stanley does?'  
This led to lots of banter.  "How about a scientist character? What if we made a list with a variety of STEM Challenges?" etc.
Next, we enlisted the help of my sister and elementary art teacher to help design our scientist!  She said, "How about a dog?  Kids love dogs!"  After pondering for a short while, she came up with the idea of the dog looking like cross between the scientist Albert Einstein and the artist Leonardo da Vinci!  
She soon created our character!  The list of STEM challenges became a list of STEAM challenges.  We brainstormed four challenges that students could do with their families within an hour of our local area.  We came up with between three and five challenges for each category (Science, Technology, Engineering, Art, and Science).  
We also made badges that could be added to Sammie's lab coat once a challenge was completed in an area.  If Sammie "earned" a badge in each area the student was given a certificate of completion.  Many students completed several activities under each area!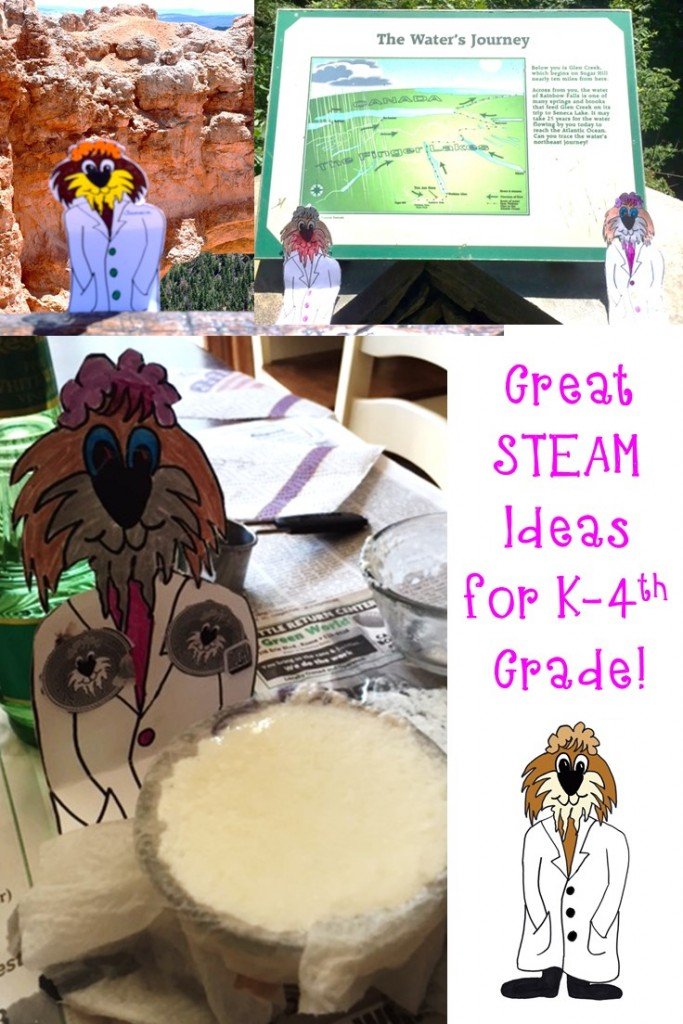 My sister and I both explained the challenge, which we named "The Sammie STEAM Summer Challenge" to our students (grades K-4).  We had them color their Sammies in class.  The name Sammie lent itself to the character being a boy or a girl, and we had many of each!  
Sammie and the list of possible tasks was send home for the summer!  We received dozens of emails from families over the summer!  It was amazing to see the pictures of Sammie and Sammie with students building towers, creating art with plants, visiting zoos and museums, cooking, counting change, building go-carts etc.   The feedback from parents was all very positive!
We decided that this was a resource with great potential!  We all wanted to get as many families as possible actively engaged in fun, STEAM activities!  It is this resource that made us decide to open a Teachers Pay Teachers shop so that we could share with others!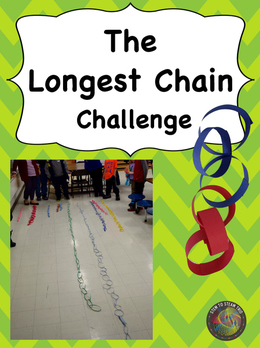 If you want to have loads of fun with your own children, grandchildren, or promote STEAM in your classroom check out Sammie STEAM!  You can do this by checking out our TpT store Stem to Steam Trio or checking out this product specifically. 
While we called it a "Summer Challenge" it could also be used throughout the school year.  I know I used to do Flat Stanley activities in January to break up the winter!
If you'd like to try a FREE STEAM activity, check out this Longest Chain Challenge. It's a great way to get your 1st, 2nd, 3rd, and 4th graders excited about what they're learning. Click here or on the picture to get your free download directly from TpT.
The STEM to STEAM Trio can be found on TpT. Make sure to check out all of their great products!