Nearly every kid dreams of building a snowman in the winter. Round and jolly, a snowman (or snow-woman) is the ultimate winter friend. But a snowman can also be fun inside. If you're on the lookout for some great snowman activities this winter – you've come to the right place!
This blog post is going to offer up some great snowman books, bulletin board ideas, plus math and literacy activities that you can do with your elementary students.
This post contains affiliate links. This means I make a small commission at NO EXTRA CHARGE to you when you purchase through my links. Thank you for supporting my family and me! You can read my entire disclosure statement here.
Snowman Math Fun
First off, let's talk about these great snowman math resources. Elementary teachers and parents know that getting those basic math facts ingrained into the minds of students can be a bit of work. These snowman puzzles are the perfect (and fun!) way to practice! And there are a few to choose from, enabling you to challenge your higher students a bit – while allowing your other students to practice at their appropriate level as well.
Various snowman activities are available below. Click on the one/s that are most appropriate for your students. You have the option to click through and purchase on TPT or right here from this site. Choose whichever works best for YOUR needs!
Adding and Subtracting within 100 Snowman
Adding and Subtracting within 1,000 Snowman 
Snowman Activities for Literacy Practice
Need more than just math practice? Then you're going to love these snowman shaped literacy puzzle options. You'll find synonyms, antonyms, contractions, irregular plural nouns, compound words, and irregular verbs. Choose to purchase from this site or click through and buy from TPT. 
Make Your Own Puzzles
If you want to create your own snowman puzzles with the problems of YOUR choosing, you can do that as well! Click here to find an editable snowman shaped puzzle in my TpT store! Or you can purchase the same editable snowman puzzle in my blog store by clicking here. These snowman puzzles work great for math problems, sight words, literacy concepts, short science terms, and much more.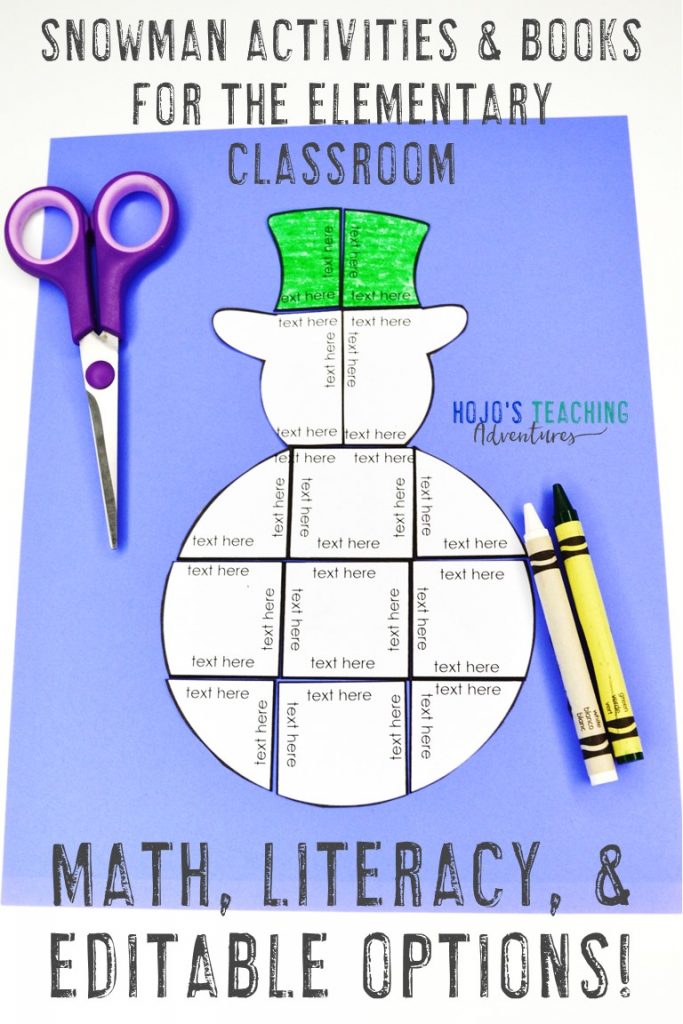 How can I use these Snowman Puzzles?
These puzzles can be used for –
Math centers, stations, or rotations
Review
Games
Activities
A December or January craftivity
Early or fast finishers
Critical thinking skills
Enrichment
GATE (gifted and talented education)
Worksheet alternatives
Student, partner, or small group collaboration
Anytime during the winter months!
What Teachers Are Saying About Snowman Activities
People who have bought my snowman activities have said:
Enjoyable way for students to brush up on multiplication skills. I appreciate the snowman theme as I have students who do not celebrate specific holidays. So the material works for all.
This was an excellent resource. It was very creative. My students loved completing the puzzle. Very engaging.
I did this with my third grade kiddos. It was a great activity and holiday decoration!
Great for math centers and a bulletin board display.
These puzzles are my go-to for interventions and centers!! LOVE!
Also Great for Decor!
But let's not forget the finished snowman puzzles above make GREAT bulletin boards, doorway decorations, or hallways displays during the winter! Have each student cut out and complete their puzzle. Then they may color them, giving lots of personality to their individual snowman.
The amazing finished displays will really add an adorable festive cheer to your classroom or homeschool space! (Plus, you won't get called to the principal's office since the students actually did work to put their puzzles together!)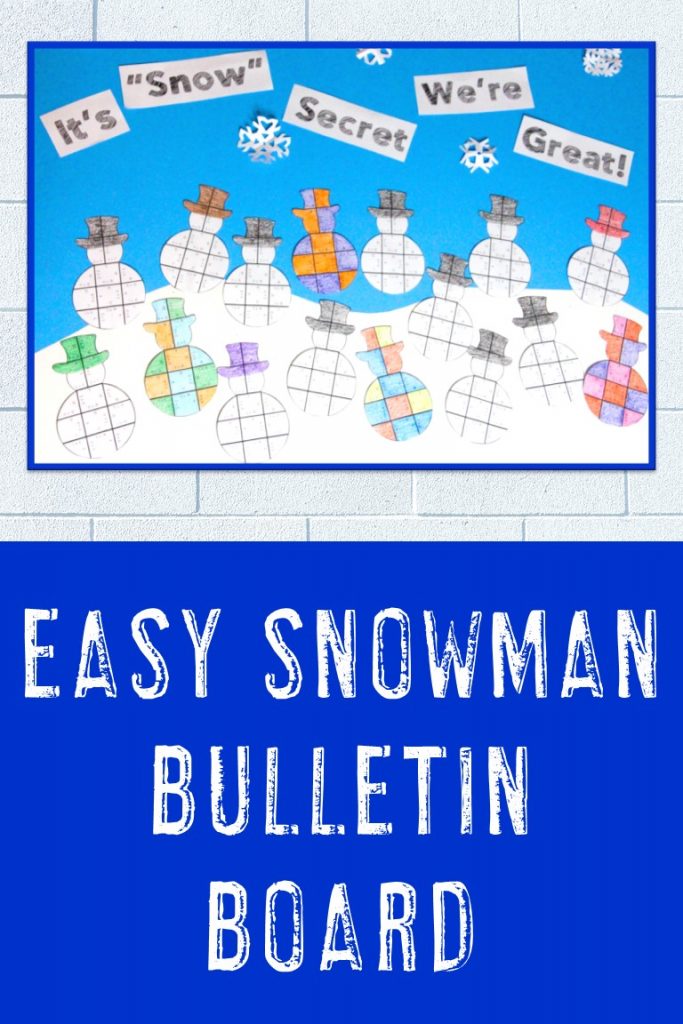 Snowman Books
And here are some great choices for books to help your students thoroughly enjoy snowmen in a whole new way!
Picture Books
Chapter Books
With these fun snowman activities, your kids will be able to practice math skills while creating fun and friendly snowman friends all winter long!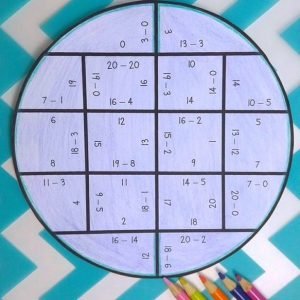 Still not sure about my snowman activities? No worries!
Click here or on the image below to grab your FREE circle puzzles. Then you'll see if these puzzles are a good fit for your students. Addition, subtraction, multiplication, and division options are included in this freebie.