Valentine's Day can be a lot of fun in the classroom. Kids enjoy decorating the room with hearts and flowers and you can even incorporate the holiday into English lessons pretty easily with poems and stories. But what about math?
If you're on the lookout for some great Valentine's Day activities – you've come to the right place! This blog post is going to share some great Valentine's Day books, bulletin board ideas, PLUS math activities that you can do with your elementary students!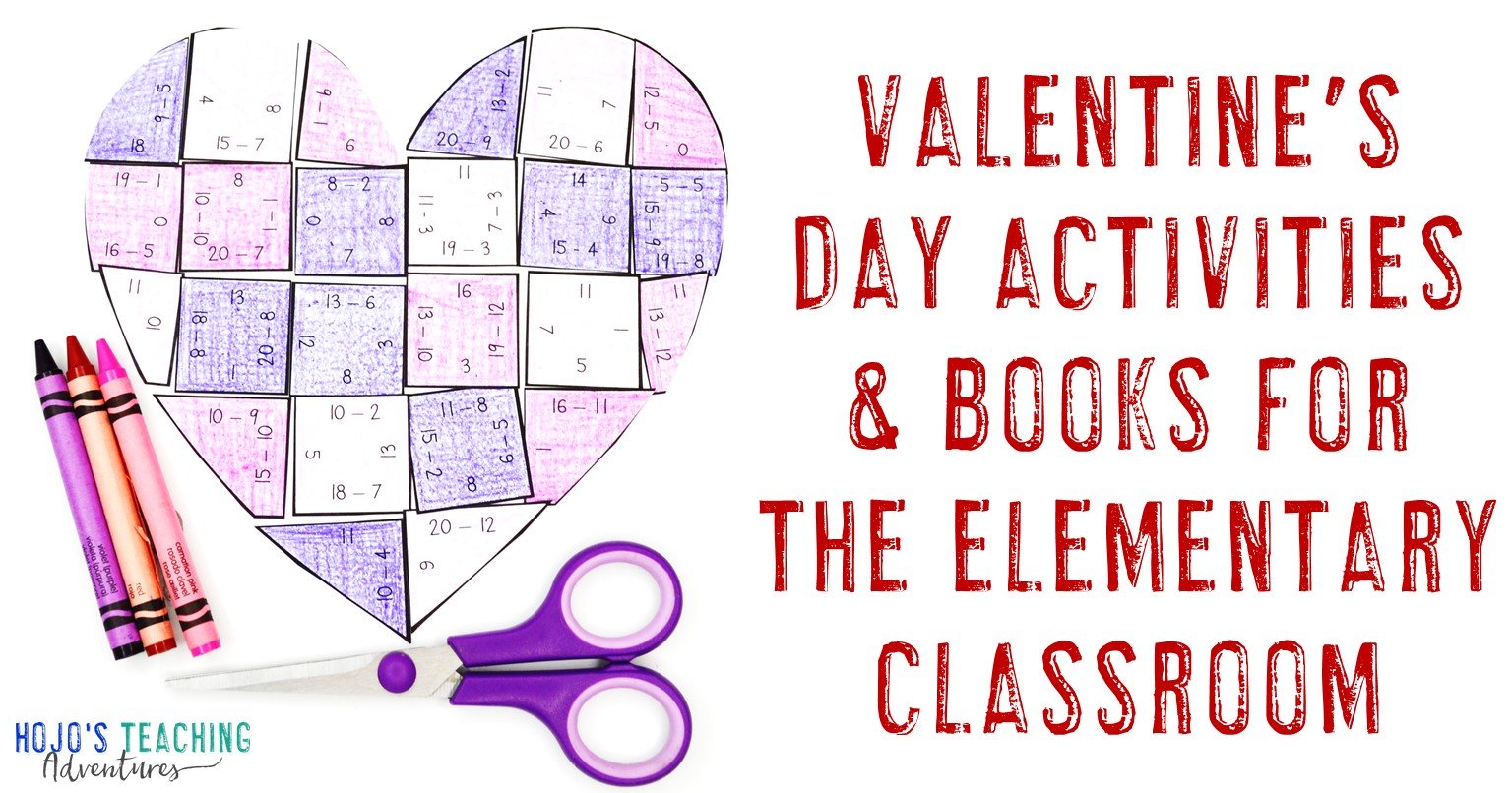 This post contains affiliate links. This means I make a small commission at NO EXTRA CHARGE to you when you purchase through my links. Thank you for supporting my family and me! You can read my entire disclosure statement here.
Valentine's Day Math Fun
I'd like to start off with some wonderful Valentine's Day math resources since math isn't normally associated with Valentine's Day. We teachers (and parents, too) know that getting those basic math facts ingrained into the minds of students takes a bit of work. These cute Valentine's Day puzzles are the perfect (and fun!) way to practice! There are different types to choose from, enabling you to challenge your higher students while allowing your other kids to practice at their appropriate level as well.
Various Valentine's Day activities are available below. Click on the one/s that are most appropriate for your students.
Create Your Own Valentine's Day Activities
Looking to create your own puzzle on ANY topic? Then you're going to love this editable heart puzzle.
What Teachers Are Saying About Valentine's Day Activities
People who have bought my Valentine's Day activities have said:
A fun challenge during the crazy Valentine's Day week!
Great! Very easy to implement!
Fun activity! I used this resource during our Valentine's party and a it's also a great one to leave for a substitute around the holiday!
Loved this! My students loved having the opportunity to be creative and cut/glue for once during math!
My students LOVED this activity. It was a great review. I loved that it had multiple versions.
I bought this product because I thought it was cute for Valentine's Day, but as I watched my fourth graders working on it I saw how challenging and thought-provoking it was! Great problem solving and perseverence activity!
I am obsessed with these puzzles!!!! Thank you!
And let's not forget that these finished heart puzzles above make GREAT bulletin boards, doorway decorations, or even hallways displays! Students can cut out and complete their puzzles and then spend some time coloring them in wonderful ways. The finished displays will be beautiful and no administrator can complain about them not being academic because of the work involved to put them together!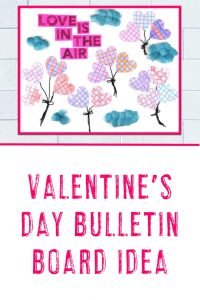 100th Day of School Books
And here are some great choices for books to help your students thoroughly enjoy their Valentine's Day!
Picture Books
Chapter Books
With these fun and festive Valentine's Day activities, your kids will be able to practice math skills while enjoying a holiday that's all about love! What a wonderful way to warm your February classroom!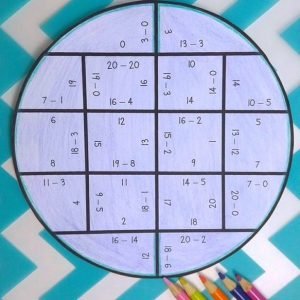 Still not sure about my Valentine's Day activities? No worries!
Click here or on the image to grab your FREE circle puzzles. Then you'll see if these puzzles are a good fit for your students. Addition, subtraction, multiplication, and division options are included in this freebie.