Candy cane activities for kids are great for the elementary classroom or homeschool. Christmas and other seasonal holidays make winter vacation even more special and exciting. But we all know how difficult it can be to keep your students focused on their lessons while visions of "presents yet to come" dance in their heads.
Wiser people than I have said, "If you can't beat 'em, join 'em." One great way to do that is by bringing some seasonal academic fun into your classroom. And I have some great ideas for you!
For starters, you'll love these cute and creative math puzzles. There's one that you can edit any way you want. We'll also talk about some fun ways you can decorate your elementary or homeschool classroom to celebrate the season. And you'll love the collection of books about candy canes.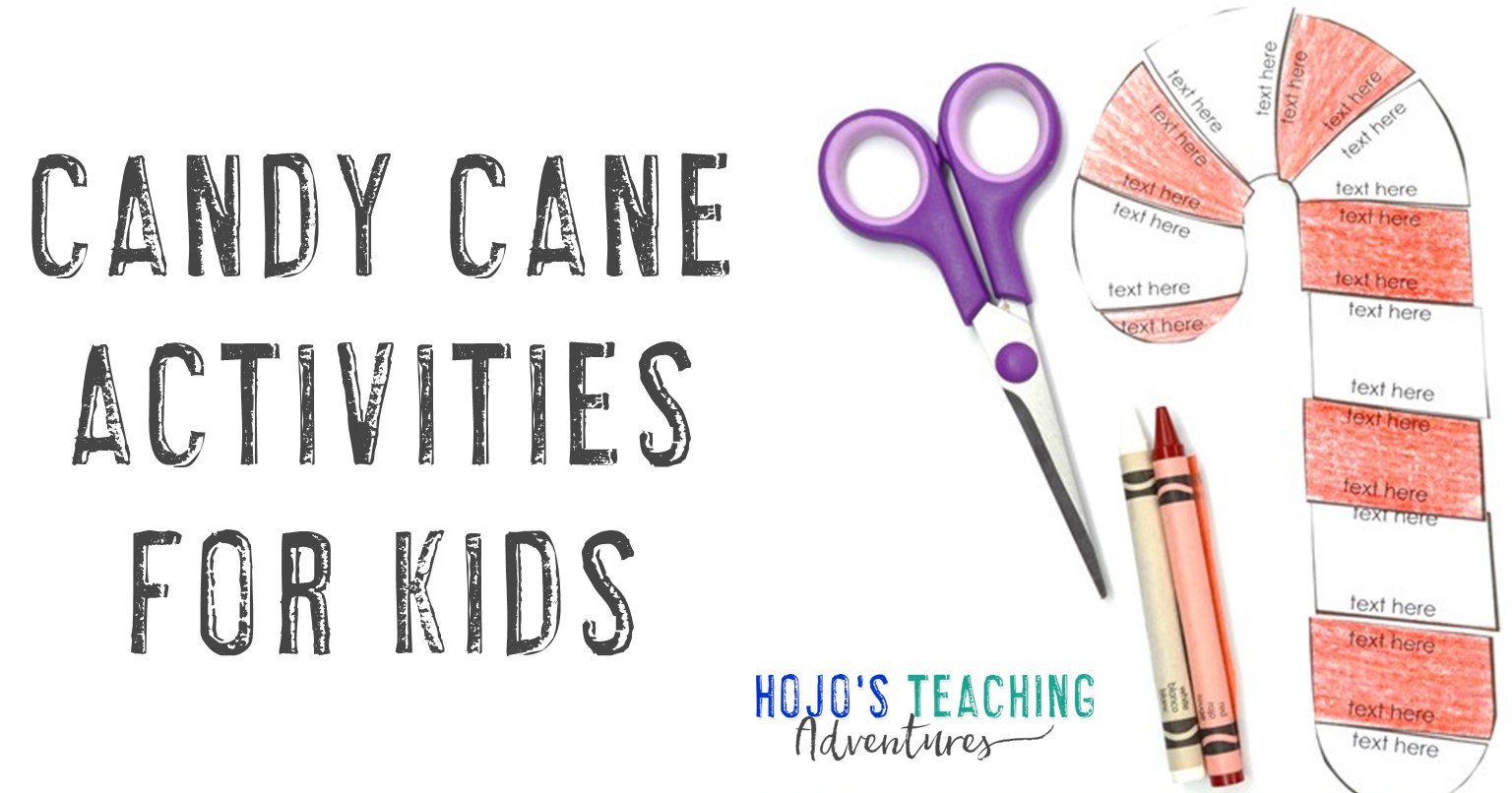 This post contains affiliate links. This means I make a small commission at NO EXTRA CHARGE to you when you purchase through my links. Thank you for supporting my family and me! You can read my entire disclosure statement here.
Candy Cane Activities For Math
Who doesn't love a candy cane? Brightly colored with happy stripes and shaped like a cane, these delicious hard candies fill our mouths with refreshing peppermint. Not only that, they are so pretty, we just want to decorate the whole house with them. In fact, candy canes are so much fun, they even make great math puzzles!
Students love the chance to put these puzzles together. These puzzles make it fun to practice their math skills – and we all know the importance of practice. There are a variety of puzzles available to practice all four basic math skills. As your students do their work these festive little puzzles will add to the holiday cheer.
Various candy cane math activities are available below. Click on the one/s that are most appropriate for your students.
| | |
| --- | --- |
| | |
| | |
Make Your Own Candy Cane Puzzles
You can even make your own candy cane puzzles if you wish to branch out beyond Math. I've created this handy editable candy cane puzzle for any skill you want students to practice. It is perfect for – advanced math problems, sight words, literacy concepts, or anything else you can think of that fits into the space provided within the PowerPoint.
Click this link to find an editable candy cane puzzle in my store.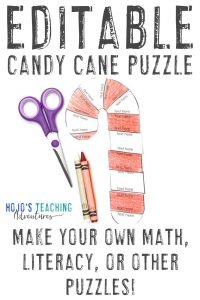 What Teachers Are Saying About Candy Cane Activities for Kids
People who have bought my candy cane activities for kids have said:
Also Great for Decor!
Since students are all dreaming about the winter holidays anyway, why not decorate for the season? These candy cane puzzles look wonderful as seasonal decorations. I'm sure you can imagine the lovely classroom and hallway displays you can make using candy canes, Christmas trees, reindeer, and other holiday-shaped puzzles.
In fact, students can even use their candy cane puzzles to make gifts for their loved ones. And what a great way to express their creativity and love of the season! (Best of all, you don't have to worry about the administration coming down on you – since so much academic work is involved in making the decorations!)
Candy Cane Books Students Love
You will love this great selection of books about candy canes. From adorable picture books to chapter books, your students have lots of enticing reasons to practice their reading skills!
Picture Books
Chapter Books
Refreshing, sweet, and beautiful – candy canes are an important part of the winter holidays. With so many great ways to bring them into your elementary classroom, students feel like they are starting their holiday celebrations early. Hopefully they are having so much fun they forget they are actually doing work!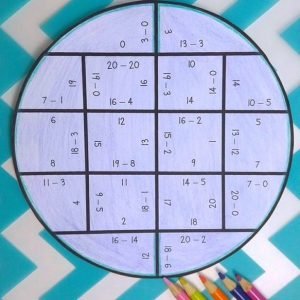 Still not sure about my candy cane activities for kids?
No worries! Click here or on the image to grab your FREE circle puzzles. Then you'll see if these puzzles are a good fit for your students. Addition, subtraction, multiplication, and division options are included in this freebie.