There are affiliate links in many of the posts on this site. This means your purchase supports myself, my business, and my family when you click through to buy - at no additional cost to you. This site also uses cookies. Please see our full Disclosure & Privacy Policy for all details. Thank you!
Word work is something I often struggle to come up with, particularly for the older students. I want the activity to be meaningful, yet engaging and fun. That's why I came up with this little game. "Creating New Words via a Game"


I start with a basic word – perhaps tire or switch or bear. Students are allowed to change one letter at a time. We made it into a race where we saw which team could come up with the longest list. It was a success! I had my students engaged, using dictionaries, and competing in a friendly game.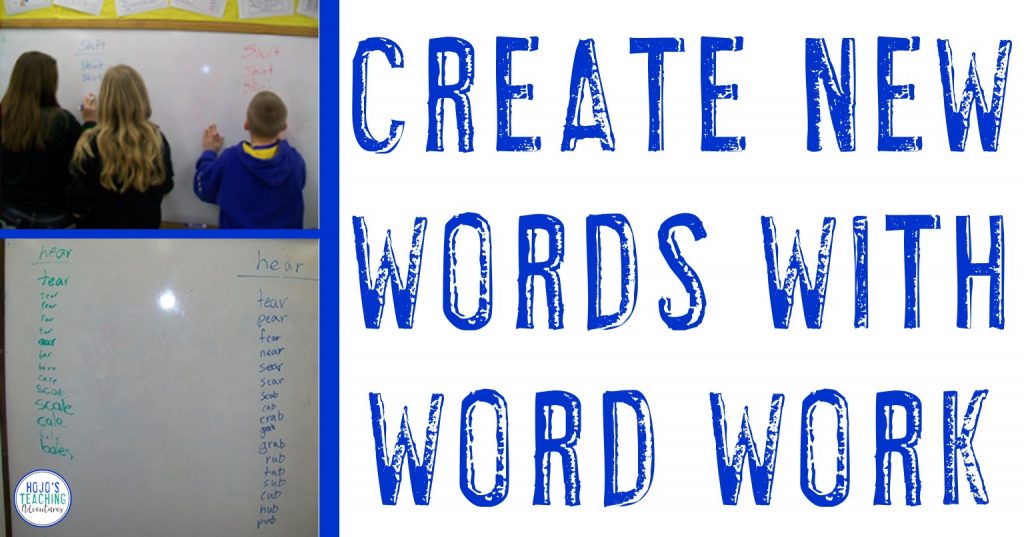 This is definitely something I will use again in the future, but I'm going to bump it up a notch for my older students. They need more of a challenge. I also think this would work as a center activity for students. They could write words down on a sheet of paper or at the whiteboard or interactive board based on what you start them with. This activity easily lasted 25 minutes with my older students, so I have no doubt that the younger students would love it as well.
Any other word work ideas you can share with me? I'd love to hear them!