A few years ago I was lucky enough to attend a symposium with a wide variety of teaching ideas being shared. While I learned a great deal in my few days there, my favorite part was definitely the writing portion that centered around using music.

I was a Kindergarten teacher at the time, and I walked into this session where I was told this was based off a college course. Several people walked out since they didn't teach at that level, but I thought there had to be
something
 I could take away from this session. Boy am I glad I stayed!
We were then given five minutes to create our own "Top Ten List" of songs. It didn't matter what we put on the list – but we needed our top ten. Want to play along? Go ahead – make your top ten. I can wait…
Just as an example, here are a few of the songs that were on my "top ten" list… "How Much is that Doggy in the Window", "The Gambler" by Kenny Rogers, and "Black Betty" by Ram Jam. (Yea, random…I know!) Obviously everyone had their own lists that were VERY personal to them specifically.
From there we were told to pick one song we felt we could write about. We were asked to just start writing. So, if you're still playing along, go ahead and take ten minutes to write a story about one of your lists. We can wait…
I decided to write about "The Gambler" because it was a song that reminded me of sitting around the campfire singing with my grandpa and extended family. As I continued writing, that reminded me of the many good camping memories we had. Then, my feelings changed. My family no longer goes camping together due to some family feuds that have taken place. 
This is the portion of the session where I realized just how valuable using music to write was, as I started to cry. I sat there silently crying, but writing furiously. I was embarrassed, but kept my head down and continued to write. 


After the ten minutes of writing, volunteers were asked to share their stories. No one volunteered. I slowly lifted my head up to see what was going on. All around the room, about twenty adults were sitting their with strong emotions written all over their faces! Many – like myself – were obviously crying, some looked mad enough to spit tacks, and some were beaming – but clearly daydreaming about something in their own minds. Everyone had gotten so into their own writing that they had trouble even being ready to share with others.
Several people finally shared their stories. One lady cried the entire time, a gentleman beamed as he recounted a song that reminded him of a fishing trip, and one person spoke out in anger toward a song that reminded them of an ex. It was incredible to see such strong emotions from such a simple activity.
The group then had a discussion about how music could be used in the classroom to facilitate such writing activities. All of the middle school and high school teachers felt they could adapt the activity in much the same way we had just experienced it.
Elementary teachers felt we could ask students to create a shorter list of their own and then proceed, and we also felt the lesson would be better presented over a couple days instead of a quick hour.
As a Kindergarten teacher, I said we could use a song we had shared in class to do a shared writing. And then the students could do another class song as an individual writing, particularly later in the year when they were more confident writers. (And I did implement this with students in Kindergarten, fourth, fifth, and sixth grades since doing it myself. All were successful!)
Overall, everyone in the room agreed that we needed to be aware of the strong emotions this activity could bring out. We were all surprised by our own feelings, and even more surprised to realize that we weren't alone in these emotions.
It was incredible how such a simple thing as a "top ten list" could stir up such emotions. But we also all agreed that an activity such as this one could show students that writing can be extremely powerful. If writing can move the author in such a way, the power it has for those reading it has the potential to be just as strong.
If you teach Kindergarten, 1st, or 2nd grade, you'll also love these great music lessons: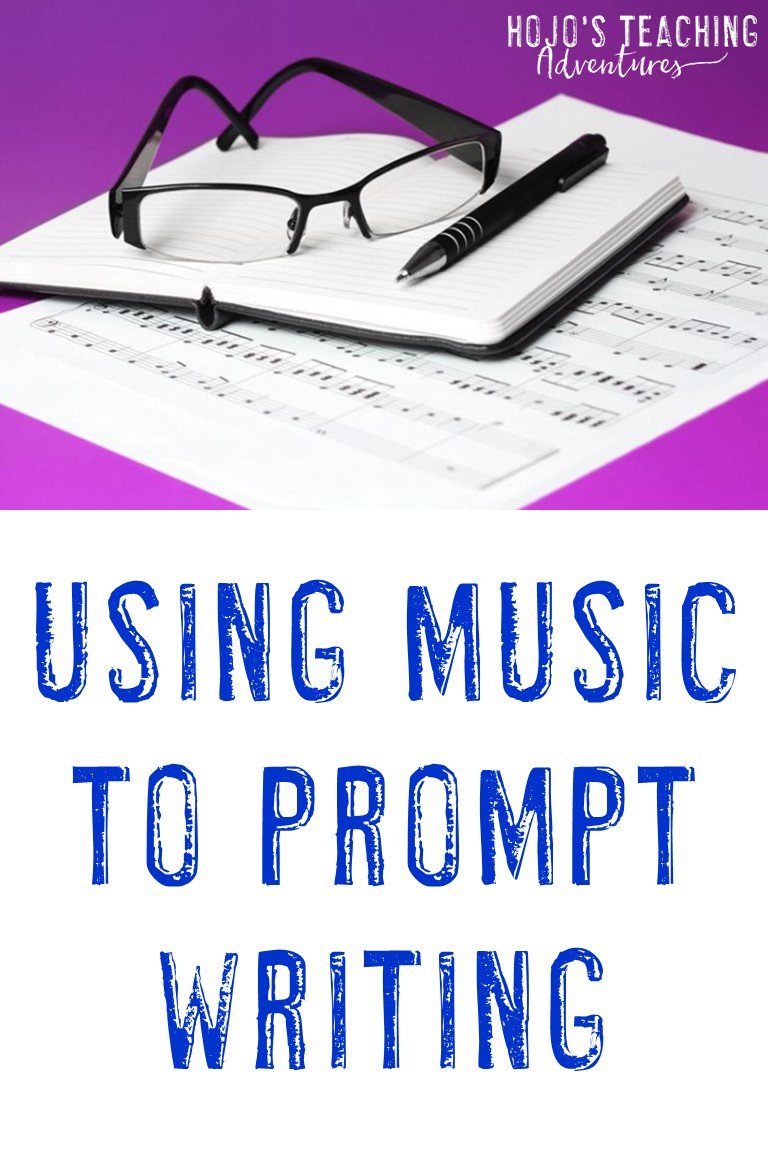 Looking for more great writing ideas to try in your classroom? Check these out!