This past year my co-teacher did an awesome activity using sign language at the end of the school year. However, I thought the lesson could be one that might be more fitting at the beginning of the year. It's a great way for creating tolerance in the classroom.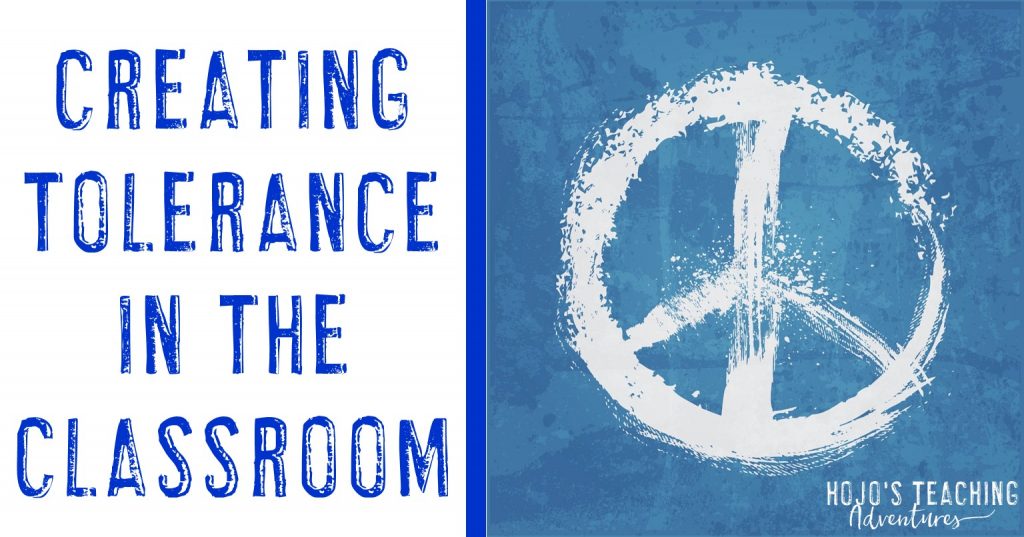 The lesson is pretty easy to do. You won't need much for supplies. Put up some type of sign language poster in the classroom where students can easily see it. Or give each student their own printout of the sign language alphabet and/or short phrases.

Explain to the students that for the next ___ minutes, they will be able to communicate with absolutely no sound (talking, grunts, etc) and no lip reading! (We went for about 15 minutes with 5th graders.) They can write down what they want to say or use sign language. Then let them go for the amount of time you specified!
It's amazing to watch the students communicate during this time frame. Some will reference the sign language letters and phrases quite a bit, while others will just write. Oftentimes students will get frustrated, throw their hands up in the air, and just walk away – particularly if they are trying to use sign language and their classmates are simply writing.
When the time is up, get everyone to sit down and discuss how this went. How did the communication go? Were they able to gets their thoughts, feelings, wants, and needs across? How did it feel when they were unable to do so? What did they feel when their classmates wouldn't use sign language like they wanted them to? What happened is someone did not want to read what they wrote?
This creating tolerance in the classroom lesson teaches how patient students must be with others. Just because something comes easily for one person, does not mean it will be easy for everyone. It takes time and understanding to get one's point across. Explain how this may happen many times throughout the year. Remember to have tolerance for everyone in the classroom. The discussion you have with this lesson can and will greatly impact your classroom community all school year long. Make sure you take the time to really have a worthwhile discussion with your students! 
Here's a great blog post by Laura Candler on ways to create a caring classroom. Check out here post and the great linky party she has going by clicking on the picture below.
If you enjoyed this post, you will also enjoy these: