If you're on the lookout for great spring activities – you've come to the right place! This blog post is going to showcase some great spring books, bulletin board ideas, plus math & literacy activities that you can do with your elementary students.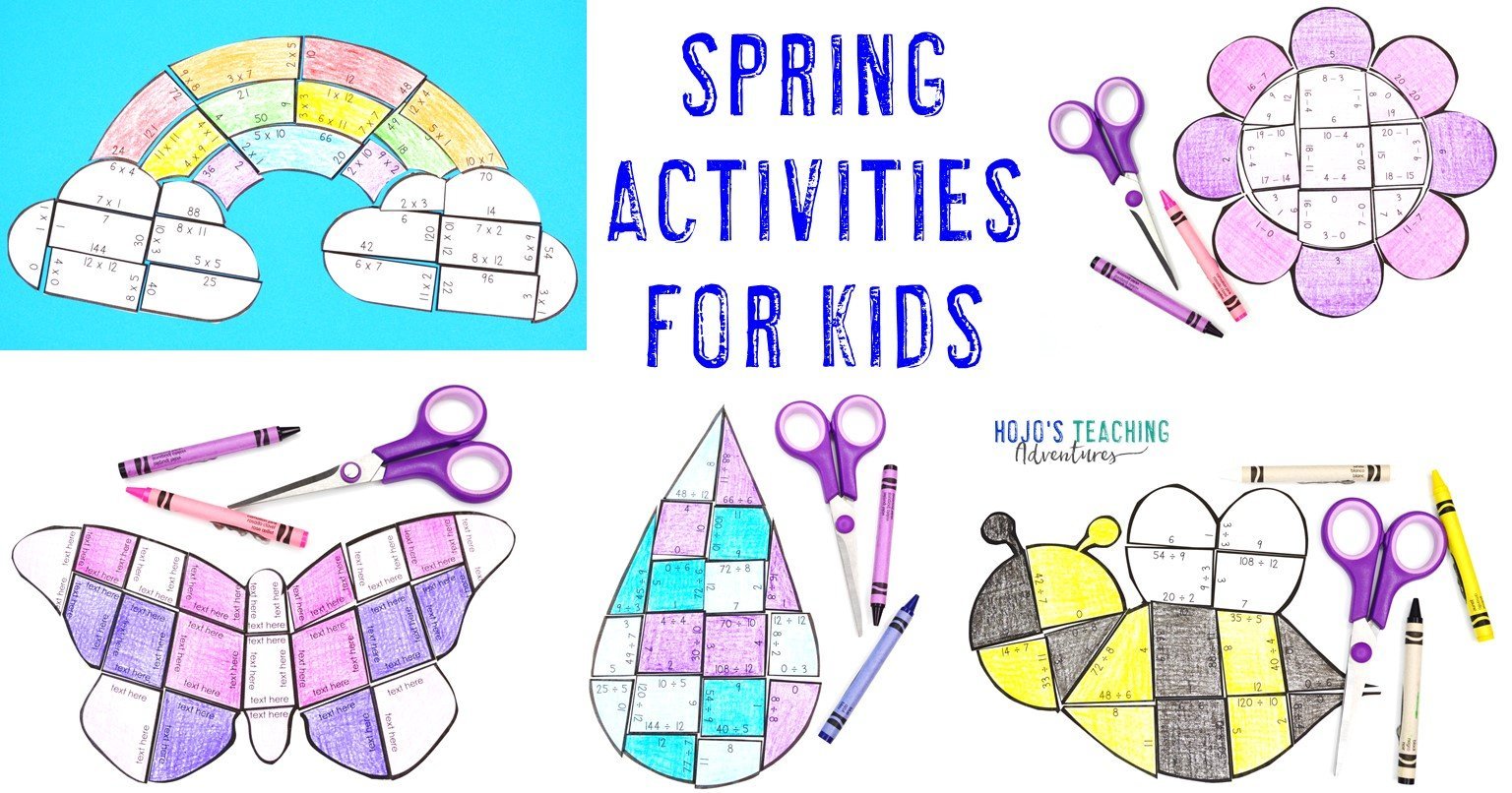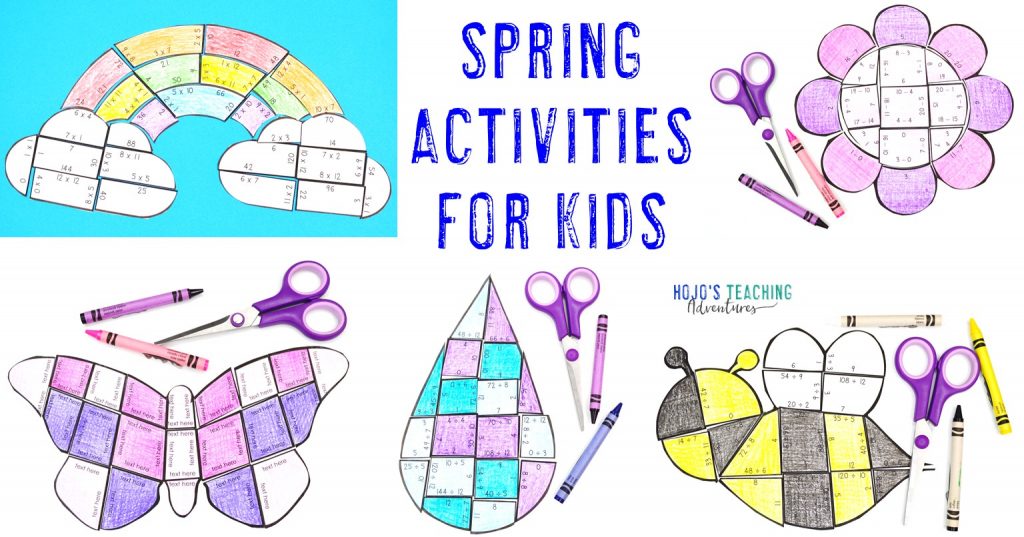 This post contains affiliate links. This means I make a small commission at NO EXTRA CHARGE to you when you purchase through my links. Thank you for supporting my family and me! You can read my entire disclosure statement here.
Spring Puzzle Activities
Here are the links to all the great puzzles I currently have available – butterflies, bees, flowers, raindrops, rainbows, and rabbits. With each puzzle you will find addition, subtraction, multplication, and division puzzles. Plus there's even a great EDITABLE option for each one so you can make your own shapes on ANY topic – math, literacy, foreign languages, and more.
The flower puzzles also come with six great literacy options – contractions, synonyms, antonyms, compound words, irregular plural nouns, and irregular verbs. Click on any of the options below to learn more!
Also Great for Decor!
But let's not forget that the finished puzzles above make GREAT bulletin boards, doorway decorations, or hallways displays! Have each student cut out and complete their puzzle, then they may color them. The finished displays look amazing! (Plus no administrator can complain about them not being academic because of the work involved to put them together!) Click here to browse all my great spring puzzles at once!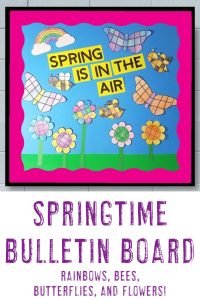 Springtime Books
And here are some great book ideas to help your students thoroughly enjoy the spring season and all of the fun it brings.
Picture Books
Chapter Books
With all of the spring activities and ideas above, your elementary students are going to love the months of March, April, and May! Plus with the many no prep spring activities mentioned above, you're sure to keep your sanity as a busy teacher toward the end of the school year. Click on any of the images below to find those specific activities.