A few days ago I shared some ideas to keep your upper elementary students engaged and learning even AFTER testing is done. Today I'm sharing part two!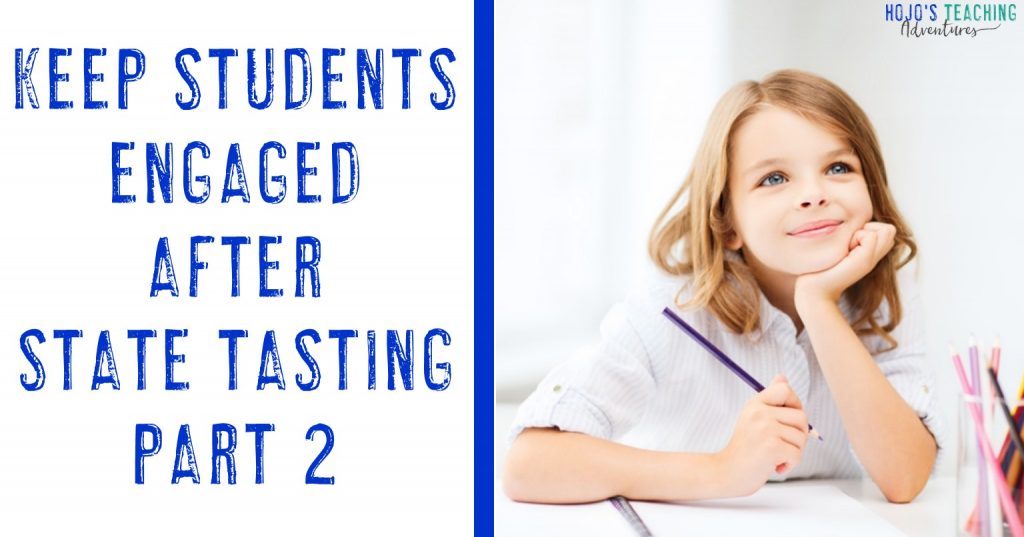 It seems like students can never do enough research. It's a skill they'll need throughout life! (If you want ideas that go beyond Google, make sure to check out this blog post.)

With that being said, I also know I'm not the greatest at thoroughly covering science and social studies standards. Don't get me wrong – I cover them. However, I continuously wonder if I should have covered them more thoroughly, done more projects, or what. Neither of these subjects is my strong point. After testing is a great time to ensure I've given these two subjects their fair share of time! 

I went through every science and social studies standard and made a list of them. The students were then given the list and told to rank their top five choices. I assigned a topic based on the sheets they returned. They were lucky in that everyone got their first or second choice. 🙂

From there we started working on lapbooks. I know you've seen these all over the internet. I gave each student a file folder and a pile of printables (all FREE!) they could use to design their finished product. I was amazed at what they did! Let me simply show you…
Make sure you check out all of the FREE lapbook printables! I was amazed by all of the great options! And – as you can see from the pictures above – the students did a great job of making these their own. It was a very worthwhile project for after testing. Each student presented their finished project to the class and we showcased them at our schools Academic Fair, which you can read more about here. Parents and other teachers were very complimentary of all the work the 6th graders put into them.

If you like the ideas shared at this blog post, please consider joining my newsletter! More great information, the latest freebies, and awesome teaching tips are shared regularly! Click here to join.