One of the most beautiful and magical symbols of the holidays is a bright, ornament-laden Christmas tree. Dating back to ancient times, the Christmas tree is not only a symbol of Christmas – it represents  eternal life, perseverance in the face of adversity, and the wonder in a child's eyes on Christmas morning. The Christmas tree is so special and iconic, you even find them in shopping malls in the country of Morocco! If you are looking for some wonderful ways to incorporate the beloved tree into your lessons, these
Christmas tree activities for kids
are just right for you! I have some amazing ideas for sharing seasonal fun with your elementary school or homeschool students. Through puzzles, books, and creative expression, students have fun celebrating one of their
favorite parts of Christmas
. They may not even notice they are learning! And they'll get the chance to help you decorate the classroom, too, when they put all their hard work on display for all to enjoy.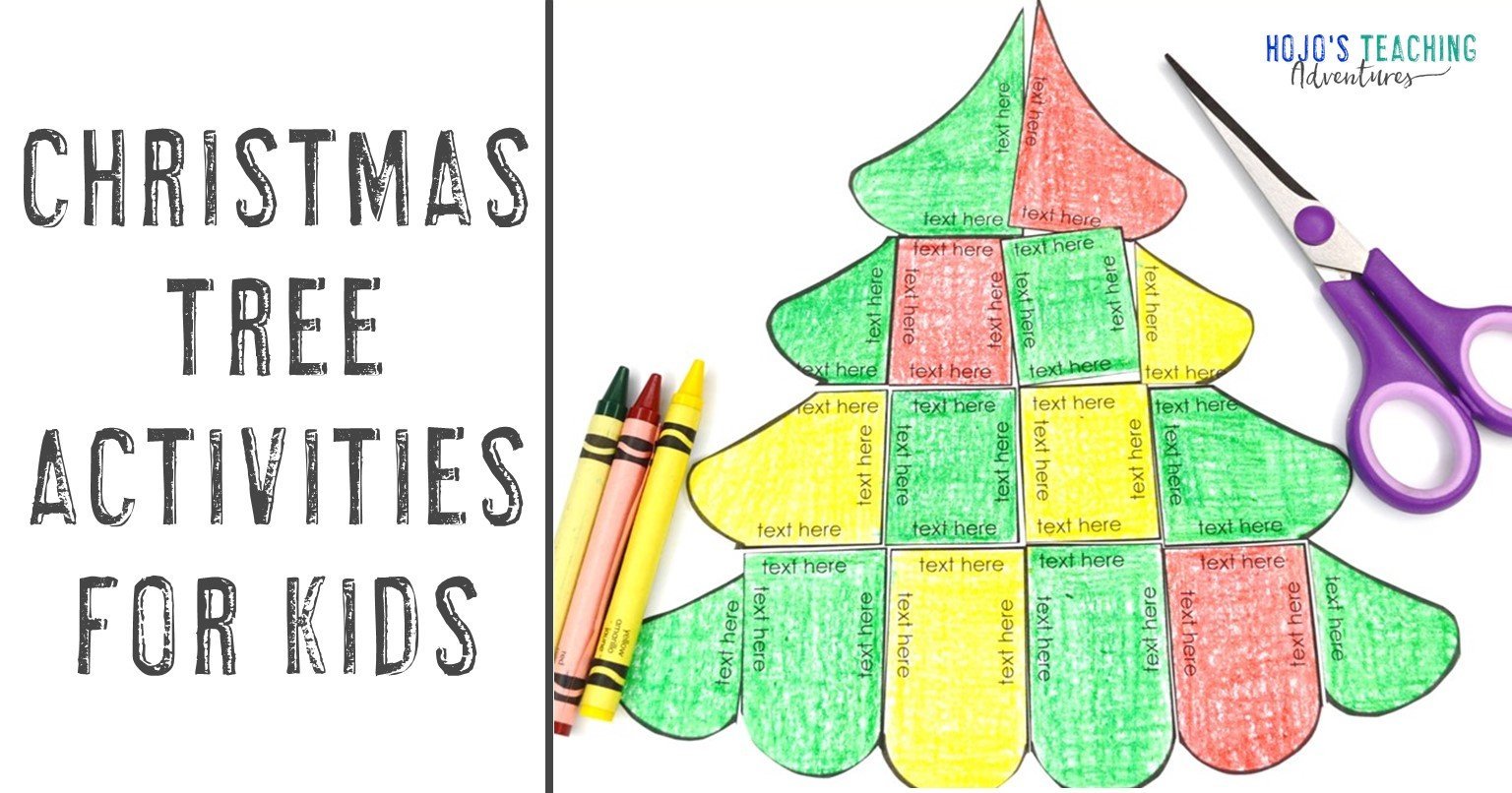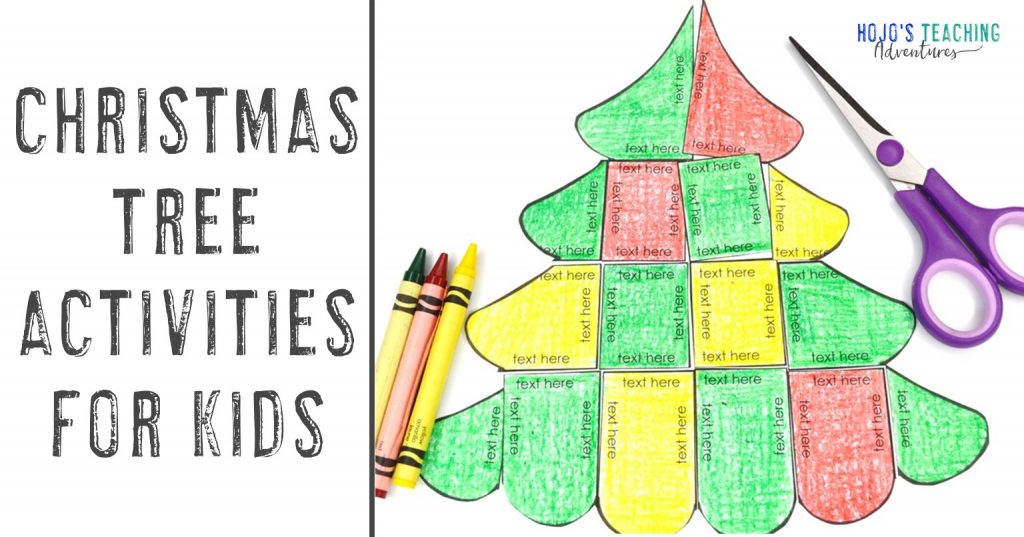 This post contains affiliate links. This means I make a small commission at NO EXTRA CHARGE to you when you purchase through my links. Thank you for supporting my family and me! You can read my entire disclosure statement here.
Christmas Tree Activities | Math Activities
First, I'd like to share my Christmas tree puzzles with you. These challenging puzzles are pure academic fun. They help students get in some great practice on their math skills. Choose from subtraction, multiplication, division, or addition. There's even a puzzle for adding and subtracting big numbers – up to 1000! Each puzzle allows you to properly challenge students. Get your class working on the puzzles together – either individually or in partner or group work. But they are also a great tool for fast and early finishers or review work. These Christmas tree puzzles are a wonderful way to practice math. Students love decorating them once they are assembled! Various Christmas tree math activities are available below. Click on the one/s that are most appropriate for your students.
Make Your Own Christmas Tree Puzzles
One of the coolest things about Christmas trees is that no two of them are alike. Even if you have two of the same type of evergreen sitting side by side, there are differences. Add decorations, and each tree becomes a unique expression of the family to which it belongs. In a similar way, you can use my editable Christmas Tree Puzzle to make a unique activity just right for your class! These enchanting puzzles are a wonderful practice tool for your students. Use them to teach just about any concept that you want your students to practice. Use them for more advanced Math puzzles, Language Art skills, sight words, and facts of all varieties. You could even use one to teach facts about trees! Whatever you want to teach, when you put it in the form of a Christmas tree puzzle, it becomes a lot more fun!
Click this link to find an editable Christmas tree puzzle in my store.
What Teachers Are Saying About Christmas Tree Activities for Kids
People who have bought my Christmas Tree activities have said:
TARSIA PUZZLE – BASIC SHAPES INTO CHRISTMAS ART FUN! 
The fun Christmas tree below was made from a triangle. I think it would be fun to stack three triangles on top of each other for a larger craft! I cut the star and trunk out of paper I had around.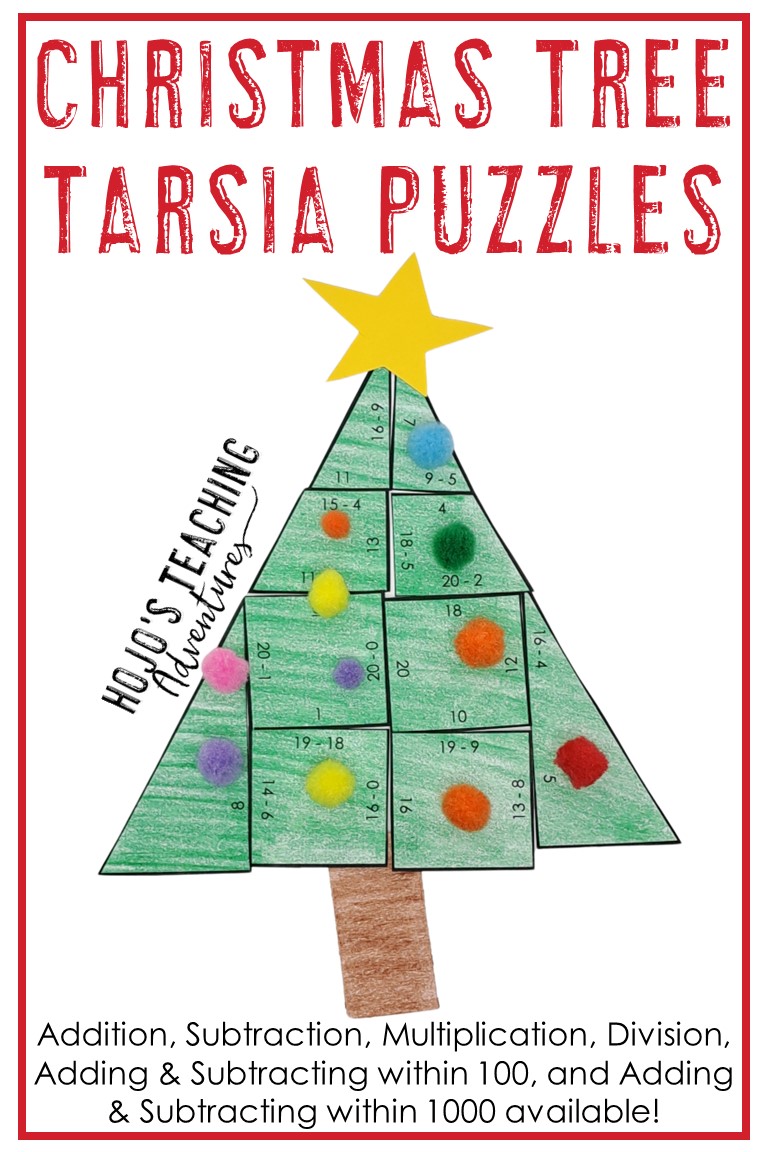 Reader Interactions