One of the first signs of Autumn – often showing up even before the leaves begin to change – are bright orange pumpkins. They seem to suddenly appear everywhere you look – decorating yards and porches and storefronts, too. If you are looking for some great way to bring some fun pumpkin activities for kids in your elementary or homeschool classroom, I have some wonderful ideas for you!
When we think about pumpkins, we generally think of those large friendly pumpkins we see all around. But there are actually over 40 different kinds of pumpkins in the world! To honor all that variety, I've brought you a large variety of pumpkin activities for kids to choose from. I have some wonderful math puzzles here, a great assortment of literacy puzzles, an editable option, and more.
We'll discuss some fun ideas for how you and your students can use those puzzles in creative ways. And I even have a selection of books about pumpkins that your elementary students are sure to enjoy!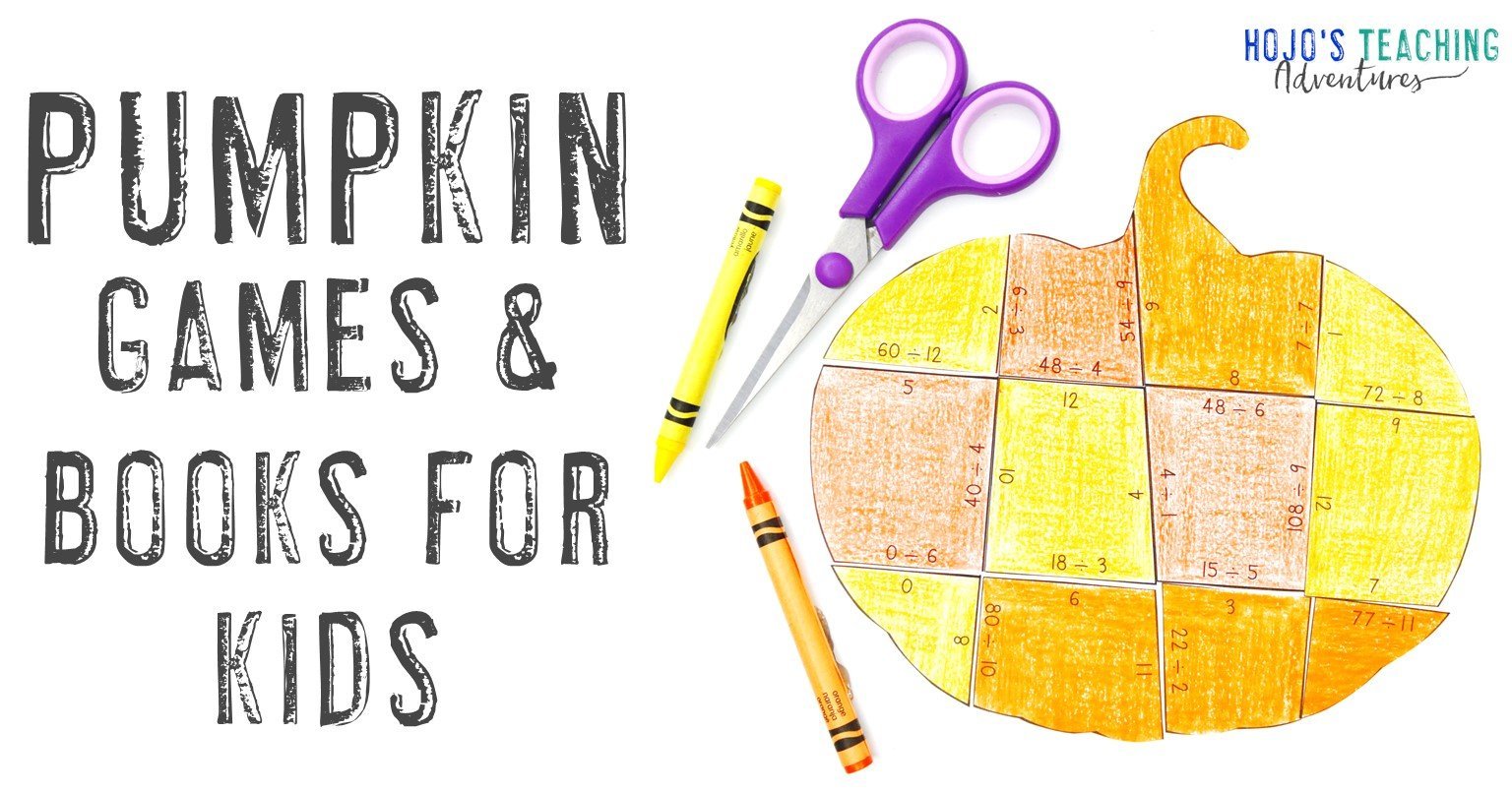 This post contains affiliate links. This means I make a small commission at NO EXTRA CHARGE to you when you purchase through my links. Thank you for supporting my family and me! You can read my entire disclosure statement here.
Pumpkin Math Activities
Whether they are dreaming about a pumpkin patch, carving pumpkins for Halloween, or the delicious flavor of mom's pumpkin pie, most of your students have pumpkins on their mind. So why not share the fun with these great math puzzles? I've got five fun puzzles to choose from. Your students can practice their addition, subtraction, multiplication, or division facts.
Each puzzle becomes a friendly little pumpkin when solved. And they are so much fun to work on that your students will actually want to practice their math skills. With so much variety, you can easily make sure all your students are working puzzles at their own level, so no one feels bored or left behind. This is differentiation at its finest!
Various pumpkin math activities are available below. Click on the one/s that are most appropriate for your students.
There's also a fun puzzle featuring addition and subtraction problems within 1000! Or grab the pumpkin puzzle where students practice adding and subtracting within 100.
Pumpkin Literacy Practice
If your students need a great way to practice their Literacy skills, I've got some Pumpkin puzzles to help with that, too. Your students can assemble their lovely little pumpkins while working through their synonyms, antonyms, contractions, irregular plural nouns, compound words, and irregular verbs. Check out the whole assortment of Pumpkin Literacy Puzzles at the links and images below!
Pumpkin Tarsia Puzzles
These puzzles let you made a variety of shapes ALL YEAR. Below is the pumpkin option, but you'll get nine shapes to let you make various shapes throughout the school year. Choose from addition, subtraction, multiplication, division, adding and subtracting within 100, or adding and subtracting within 1000 tarsia puzzles.
Your students are going to LOVE using these all year long, and you'll love having crafts ready to go for the year! Choose your tarsia puzzles here!
Make Your Own Pumpkin Puzzles
I also have a fun editable pumpkin puzzle you can use to make any kind of puzzle you can imagine. Perfect for practicing facts of all kinds, advanced math problems, sight words, literacy concepts, foreign languages, and much more!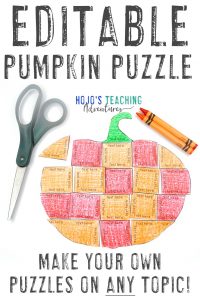 Click this link to find an editable pumpkin puzzle in my store.
What Teachers Are Saying About Pumpkin Activities for Kids
People who have bought my pumpkin puzzles have said:
Great activity to practice multiplication facts! The students loved the puzzle and it really made them think. It also led to great conversations and sharing of strategies between students. Thank you!
This appeals to the craftier, more visual learners, and is perfect for Halloween!
It's shocking how many students will beg for more puzzles!
I had my 5th grade work with their 2nd grade math buddies to complete this puzzle. it was great to see them work together to problem solve. They were all very excited to see the completed puzzle!
I appreciate the puzzles that are not in order! The kiddos can work on their fine motor skills as well as their addition! Thank you 🙂
I was worried this would be too easy for my upper elementary resource students, but it was just the right amount of challenging. Thanks!
As an SLP, I loved this product because it was an interactive and fun way to engage my students while targeting their vocabulary goals.
And MANY MORE!!!
Also Great for Decor!
It's always fun to decorate for the seasons in the elementary school classroom. And autumn really is a great season to decorate for, in general. These cute pumpkin puzzles – once assembled and colored – are the perfect addition to fall decor. From wall and doorway decorations to hallway and bulletin board displays, these puzzles fit right in. I'm sure you can imagine some of the cute displays you could make when you combine these pumpkins with leaves, turkeys, bats, and more! As flexible as pumpkins are, they fit right into every other autumn festivity!
Did I mention that you can use the pumpkins for the entire fall season? I'm not one to update my bulletin boards monthly, so this is a total win in my book! 😉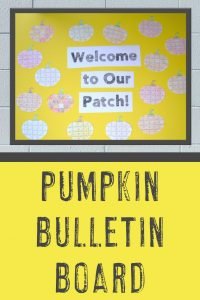 The coolest thing besides your students seeing their hard work displayed on the walls? No administrator can complain about you wasting class time decorating, because of all the academic work involved in building these puzzles!
Pumpkin Books Your Students Will Love
Kids love to read about pumpkins and I've collected together some excellent books for you. From adorable picture books to chapter books about pumpkins, your students will have lots of enticing reasons to practice their reading skills!
Picture Books
Chapter Books
Bright, round, orange, and friendly – Autumn just wouldn't be the same without those big, beautiful pumpkins. From delicious seasonal goodies to our favorite yard decorations, pumpkins make the season come to life. And with all these great Pumpkin activities for kids, you'll be able to enjoy pumpkins in your classroom, too!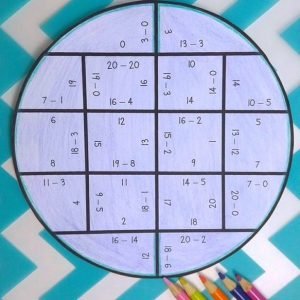 Still not sure about my pumpkin activities? No worries!
Click here or on the image to grab your FREE circle puzzles. Then you'll see if these puzzles are a good fit for your students. Addition, subtraction, multiplication, and division options are included in this freebie.